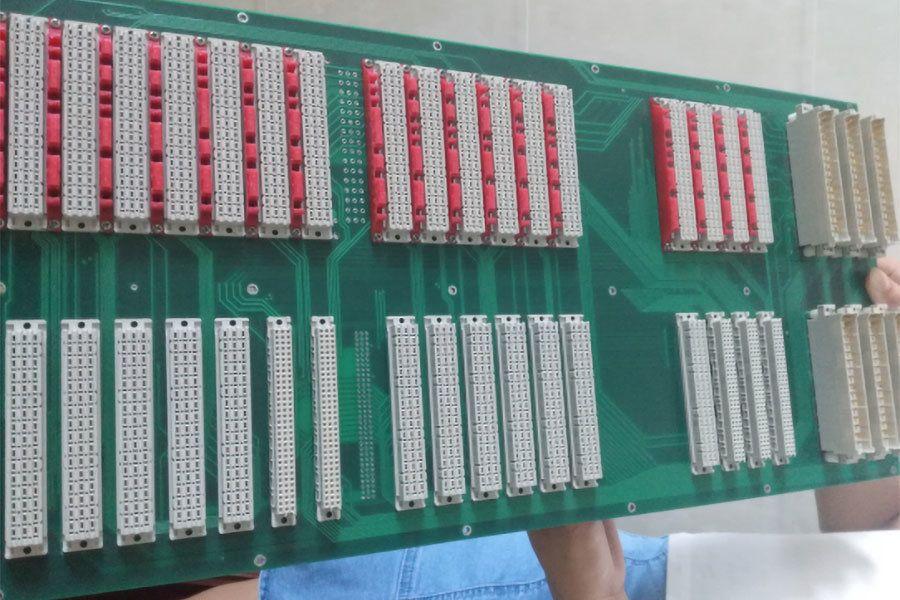 PCB Assembly
Custom PCB assembly manufacturer offering electronic through-hole, BGA, and surface-mount printed circuit board (PCB) assemblies. Offers lead-free and leaded types. Capabilities include wiring and final assembly, potting, device programming, diagnostic and functional testing, and no clean soldering. Serves industries such as radio, microphone, and automatic door equipment, semi-body alignment systems, pump controllers, battery chargers, and solar cells. Provides Kanban, release, and safety stock program, direct drop shipping, and scheduling services.
The single circuit board and double-sided circuit board, multilayer circuit board, flexible circuit board, rigid-flex circuit board, heat sink PCB, metal-clad PCB, metal core PCB and lead-free PCBs made of FR4-370HR, hybrids, Getek®, FR408, polyimide, thermagon and PTFE materials can be assembled. Capabilities include prototyping and fabrication. Drilling, milling, notching, routing, shearing, beveling, punching, scrubber, grinding and multilayer laminating services are available. Aerospace, industrial, communications, electronics, transportation, and medical markets are served. Meets UL® standards and military specifications.
Rigid PCB assembly and flexible PCB assembly, copper-clad, single and double-sided PCB assembly, metalcore insulated, multilayer PCB assembly, plated-through-hole (PTH), and surface mount circuit boards can be prototyped. Fiberglass, Getek®, phenolic, polyester, polyimide, and PTFE materials are handled. Available in lengths ranging from 3 in. to 15 in., widths from 3 in. to 18 in. and thicknesses from 0.032 in. to 0.187 in. Circuit boards are manufactured in layers ranging from 2 to 18. Industries served to include aerospace, automotive, government, medical, material handling and processing, military, mining, oil and gas, telecommunications. JIT delivery, emergency and rush services are available.