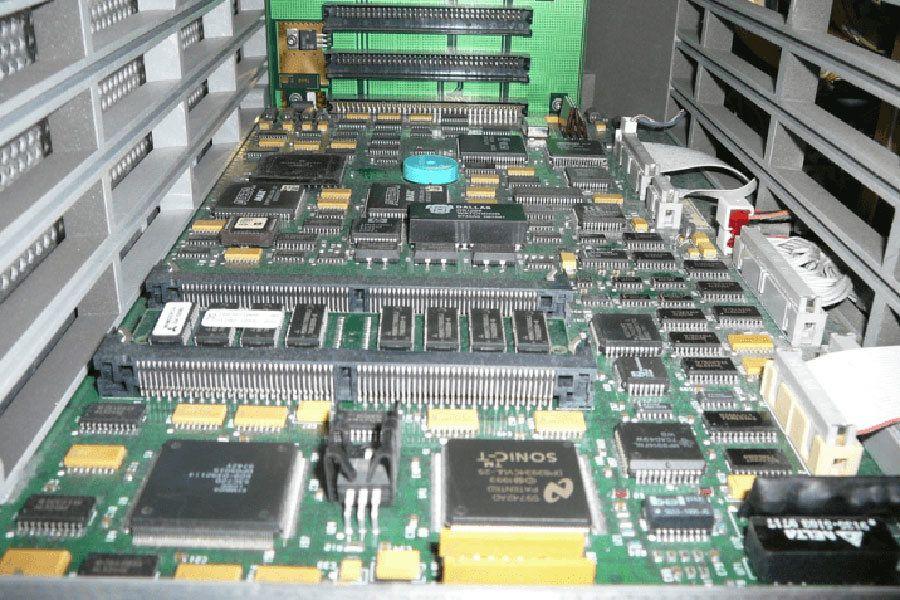 PCB assembly services
RoHS compliant PCB assembly services for OEMs in the communications networks, computing and storage, medical, defense and aerospace, industrial and semiconductor, multimedia, automotive, and clean technology sectors.
Types include flexible circuit board assembly, rigid-flex circuit board assembly, single and double-sided, and BGAs. Capabilities include layout, CAD, design for manufacturability and cost, simulation, signal integrity test, and EMC/RFI analysis. Additional products manufactured include PCBs with multiple sequential laminations, HDI, over 20 layers, and blind and back-drilled thru-holes. Available in prototypes PCB assembly and low-volume high-mix to high-volume production runs PCB assembly.
Capabilities include wire harness PCB assembly, flexible PCB assembly, technology mixing, turn-key PCB assembly project management, and testing. Available with circuit board features of leaded and lead-free RoHS compliant solder.
Additional services include inspection and testing. Various applications include welders, gages, heaters, lighting fixtures, motors, and refrigeration equipment.
Markets served to include food and beverage, transportation, medical, instrumentation, self-service banking and industrial.
Meets IPC standards
WHMA/IPC A620 certified. UL recognized. Offers low-volume to high-volume PCB assembly production runs. JIT and KanBan PCB assembly delivery.