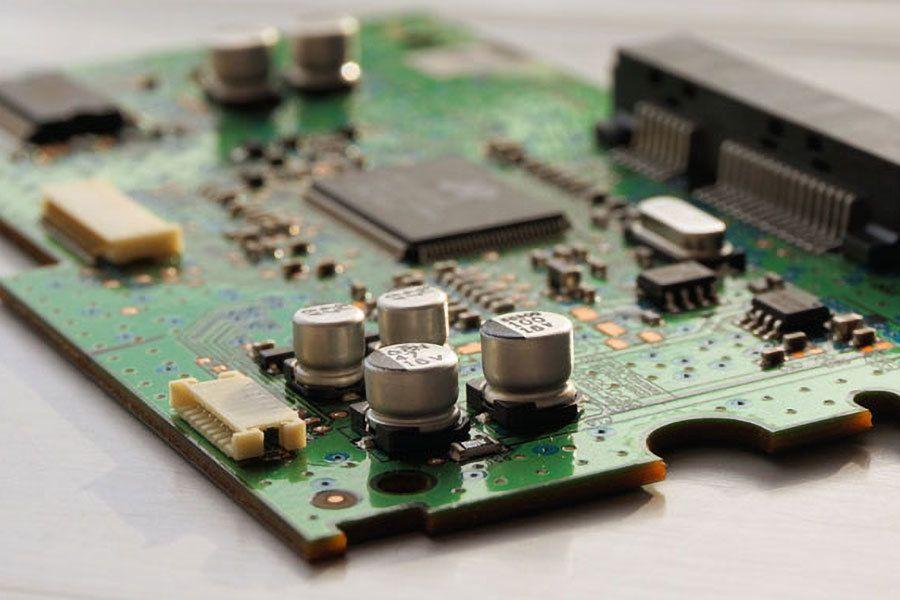 Electronic PCB assembly
PCB assembly services for electronic projects. Capable of handling single to multi-board and multilayer projects with surface mount PCB assembly, through-hole PCB assembly, and surface mount PCB assembly and through-hole PCB assembly combination components. It offers simple to complex project design, development, and engineering. PCB assembly serves industries such as petrochemical, oilfield service, mining, power generation, and transmission, professional audio, and law enforcement. Product modifications, upgrades, and warranty repairs are available.
Production PCB assembly, quick turn PCB assembly & prototype PCB assembly. Single-sided, double-sided & multi-layer printed circuit boards. Single-sided up to 40 layer multilayers. PCB's with lines & spacing down to .003 in./.003 in. mils. All PCB assembly boards can be made to RoHS & offering the latest Millenium metallic finishes.
PCB assembly capabilities include rapid prototyping, automated optical inspection, potting, testing services, lead and lead-free PCB assembly processing, soldering and box build/ turnkey PCB assembly. Through-hole components PCB assembly, component packages, and surface mount technology are also available. Industries served include commercial, aerospace, defense, telematics and automotive. RoHS and non-RoHS are compliant.