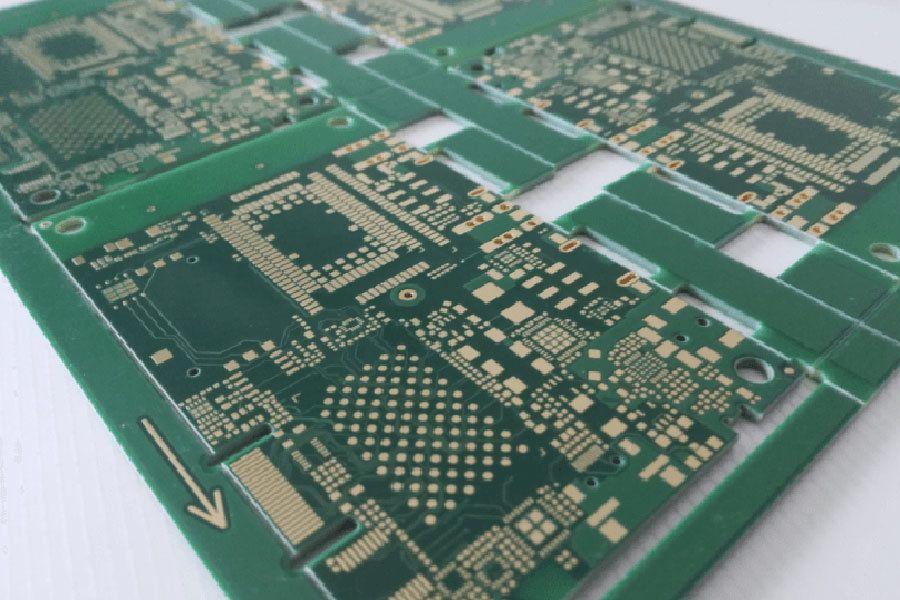 Something about HDI PCB technology
Today, enhanced via-fill (EVF) must repeatably produce void-free filled laser micro-vias while plating the through-holes with sufficient copper to provide industry-accepted reliability. The fine lines and features of today's HDI PCB designs create challenges in the circuit formation processes, so there is a need to provide the required fill in the laser micro-vias, as well as through-hole reliability at a lower surface copper thickness. Reduced surface copper thickness allows for the formation of finer features at an improved yield.
The requirement for complete via-fill of laser micro-vias while simultaneously plating through holes presents challenges in the design of the chemistry system. Typically, for via-filling, the inorganic composition of the plating bath is high copper/low sulfuric acid. For through-hole plating the inorganic composition is low to moderate copper content with high sulfuric acid to provide adequate throwing power, ensuring sufficient copper in the middle of the through-hole to meet reliability requirements. The development of a plating process to fulfill all the needs of the HDI PCB product requires the R&D group to carefully create the organic additives that are the key to the process. These additives consist of carriers, levelers, and brighteners: the creation, and balance of these constitute the science and art of the process.
HDI PCB manufacturing technology, also known as microvia HDI PCB technology, or Sequential Build-Up technology (or simply 'Build-Up') uses 'microvias' 6 thou (0.15mm) diameter or less, so can achieve twice the number of pins/area than THP and which only connect between necessary board layers, so don't constrain routing on other layers, all of which means they can significantly reduce the number of PCB layers required especially where THP would require 10 layers or more.
HDI PCB construction offers many opportunities for product design. By working with your HDI PCB designer and HDI PCB board fabricator and considering all of the various processes and methods for board construction available, cost-effective solutions can be found. By using the techniques of HDI PCB in this design, our customer was able to meet the needs of two markets with one product, thereby increasing their profitability. The engineer with whom I worked called me a few weeks after the design was finished to let me know that they had finished testing, and were entering the production cycle.
When used appropriately, the end result of HDI PCB design methods will be improved product performance, better price competitiveness, and new product innovation.