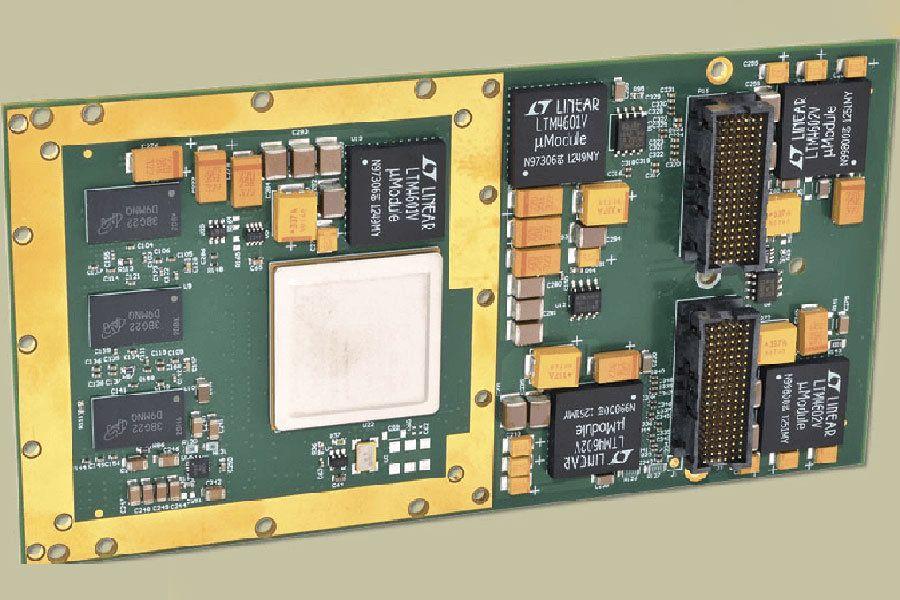 prototype PCBs
ISO 9001:2008 certified custom quick turn pcb manufacturer of printed circuit boards (PCB) including prototype PCBs. Single-sided and double-sided surface mount (SMT) PCB assembly services are available. Offered in 16 in. x 16 in. maximum board size. Capabilities include product development, potting, varnishing, vacuum impregnation, encapsulation, thru-hole insertion, burn-in and function testing. Quick turn pcb applications include aerospace, automotive, military and naval sensors and control systems. JIT and Kanban services are available. RoHS compliant quick turn pcb.
Quick turn pcb Materials used include aluminum, ceramics, fiberglass, lead free components, long glass fiber reinforced plastics and leader boards. Automobile subsystems can be manufactured. Quick turn pcb capabilities include electronic contract manufacturing, surface mount and through-hole processing, lead and lead-free processing, Quick turn pcb RoHS and non-RoHS manufacturing, rapid prototyping, box build and turnkey assembly, automated conformal coating and packaging. Emergency and rush services or quick turn pcb are available. Markets served include aerospace, automotive, commercial, electronics, military, optical and telecommunications.
Production, quick turn pcb & prototype printed circuit boards. Single sided, double sided & multi layer printed circuit boards. Single sided up to 40 layer multilayers. PCB's with lines & spacing down to .003 in./.003 in. mils. All quick turn pcb boards can be made to RoHS & offering the latest millenium metallic finishes.