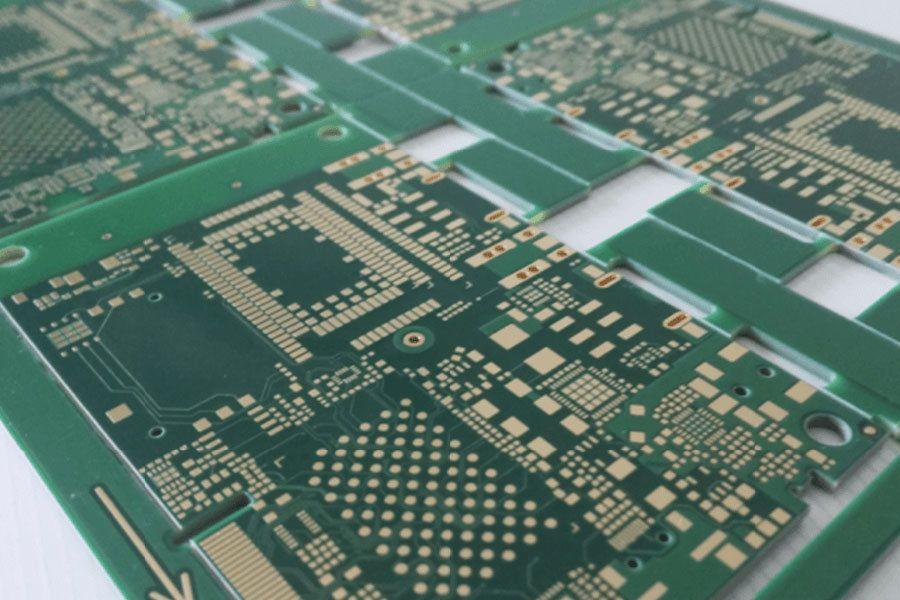 Rigid Flex PCB Are Useful in Building Temporary Circuits
The Various Applications of Rigid-Flex PCB Design Flex PCB offers a perfect solution to packaging problems. It allows the formability of circuits that are alterable, thereby reducing the package size. Exclusive designs are made possible with flex circuits and hence there will be no interconnection problem. Employing a flexible circuit board decreases the cost of installation and repair in addition to making them more practical. The assembly cost is significantly reduced with this PCB as it's possible to test flex circuits before assembling the components. Elimination of solder and connectors as well leads to cost reduction. Flex circuits are better at heat dissipation in comparison to any other dielectric part and come with an added advantage of enhanced flexibility.
With flex circuits, system design is simplified, levels of interconnection essential for an electronic package are reduced and a possibility of human error is eliminated as artwork determines the routing and repeatability are definite.Rigid-flex PCB design enhances the overall internal look of the electronic package. This could affect the decision of the prospective user of the product. Not all Flex PCB available in the market are of premium quality. But you do not have to worry as CCS International Circuits specialize in electronic manufacturing of some of the best possible Flex PCB.
All you need to do is specify your requirements and the rest will be taken care of. Using rigid-flex PCB design printed circuit board will allow the interconnection of several rigid PCBs with the help of cables and wires which can be repackaged into a single circuit in the place of several individual boards. Rigid-flex PCB design circuits eliminate interface connection; thereby providing increased reliability. The use of a single board reduces the cost of printed circuit board manufacturing. Packaging weight is lessened. Rigid-flex circuits also offer better impedance. It also has the advantage of combining several independent PCB databases into single CAD design.
Manufacture of rigid-flex PCB design should be done by the requirements of the project for which the use rigid-flex circuit is intended. The necessary materials have to be selected keeping in mind the application and appropriate fabrication technique has to be chosen. Care should also be taken to implement design guidelines correctly. If the above-mentioned steps are not followed with care, the purpose for which the flex circuit is manufactured will be lost. This is why you should always order your rigid-flex PCB design from an experienced manufacturer like Hemeixin Electronics Co., Limited. The rich experience blended with the right technical skills of the Hemeixin Electronics Co., Limited staff helps them to remain at the forefront of the prototype board manufacturing industry.