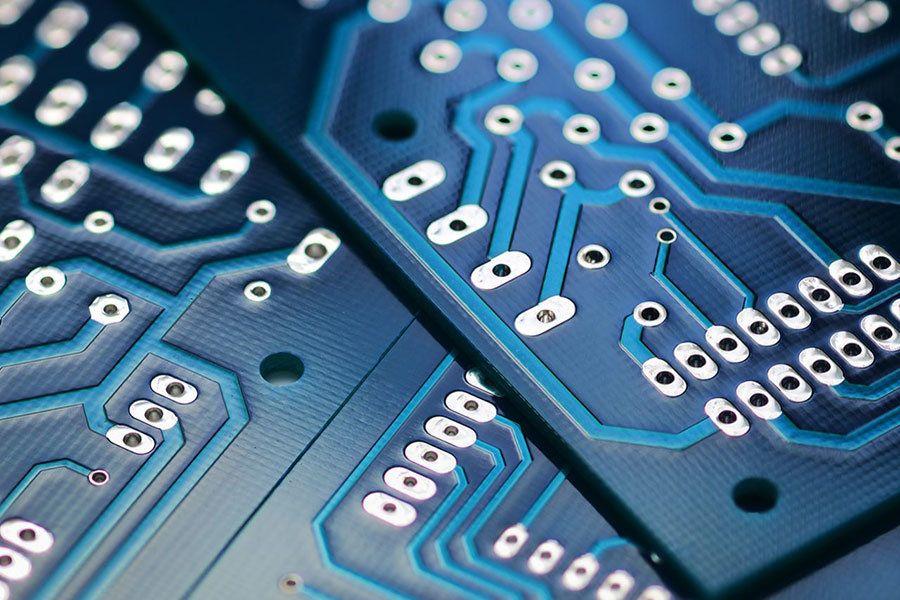 Flexible and Flex-Rigid PCB
Flexible PCB and flex-rigid PCB boards are used in industrial and large-scale manufacturing. Rigid PCBs combine flexible and rigid materials and technologies. Flexible PCBs are rolled with copper and similar materials to provide sufficient flexibility and bending resistance. Flex-rigid PCBs are the combination of both flexible and rigid areas.
The most important reason that we consider flexible printed circuit boards as "flexible" is that they can be designed to match up with the electronic device or core product. Because of this feature, manufacturers can adapt the board to fit an existing design.
Flexible PCBs are often used when reliability and maximum adaptability are needed. If a board needs to be bent during manufacturing or assembly, flexible design will be required. Flexible PCBs are also a good choice when a board needs flexing and warping. The application of flexible PCBs allows manufacturers to use circuit board in much more compact and limiting situations.
Flex-rigid PCBs are built using a combination of the two technologies, so they have both flexible and rigid areas. Flex-rigid PCBs help industrial equipment to operate under consistently stressful conditions and allows for more flexibility in machinery design. They're used in radio frequency communication technology, power distribution control circuits and many other types of equipment across industrial sector.
Flex-rigid PCB design allows sensors to be much smaller and thinner than they could be with traditional rigid boards. This opens up new opportunities in the industrial space for how these sensors can be used. For instance, the ideal location for these sensors could be a small or irregularly-shaped space that they couldn't fit in without the use of a more flexible or smaller component.
A flex-rigid board deployment is often used to remedy these issues by providing added reliability and durability to the control circuit. The flex-rigid design allows the machines in which it's used to remain operational for longer.
The benefits that flexible and flex-rigid printed circuit boards offer are ideal in many industries. With the state of modern technology and the growing need for more portable, lightweight and versatile electronics, flexible boards are a viable solution.
In some industries, especially in industrial or commercial applications, equipment needs to endure frequent movement, rapid pressure and extreme conditions. Rigid boards are just not reliable in these circumstances over extended periods of time. That's where flexible pcb circuitry fits the mold, so to speak. They are capable of withstanding more extreme conditions, more rapid movement, high pressure and even warping. This is crucial, because when machinery and components are moving at rapid speeds, a certain amount of flexibility and warping is to be expected.
Hemeixin is here with you to ensure your PCB boards with high quality and reliability. Our goal is to satisfy you with our expertise. We provide Flexible and Flex-Rigid PCBs according to your requirements.