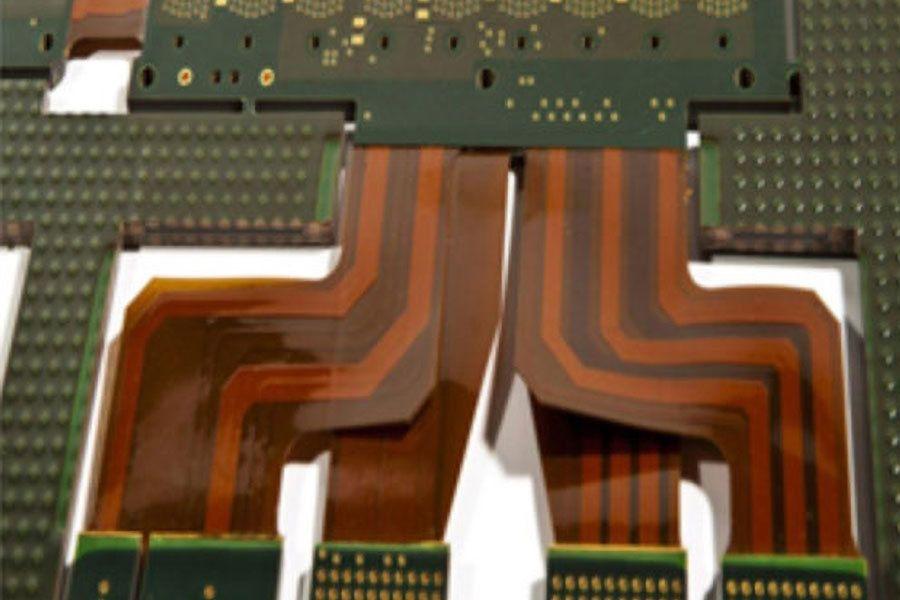 We are a small/mid sized Flex pcb, rigid-flex pcb shop in Canada considering MIL Qualification. Is there any web site that we could check out?
I do not know if anyone posted this question before. Last week, I reflowed our newly designed thin rigid-flex PCB with 0.040″ thickness. I found all of the pins of a TQFP48 ic did not get wetted. I could see on the heel side of pin foot there is a clear unwitting line between pin and solder. Other components including bigger IC and heavy thermal mass parts on the board are soldered very well. I found this TQFP48 is made by Texas Instruments and is Palladium Plated leads.
Does anyone have this unwitting problem on Palladium Plated leads? How do you solve the problem? I thank for any help, advice, and suggestion you could give.
By the way, I am using a Vitronics Unitherm520 air convection oven with 5 heat zone. The profile gets peak temp. of 225 degrees c.
Palladium requires a higher reflow temperature to solder well. However, I suggest you check the activity of your flux system to make sure it has enough "muscle" to solder the palladium. It should. Typically, a 15-degree increase is enough to get good solderability. Also, make sure the paste used to solder that device wasn't past its' stencil life. If the paste was on the stencil too long, the flux would have evaporated enough that there wasn't a sufficient amount to solder the palladium but the tin/lead would still reflow fine.
Does anyone have ideas on how to get MIL 50884 Qualification?
We are a small/mid-sized Flex PCB, rigid-flex PCB shop in Canada considering MIL Qualification. Is there any web site that we could check out?
1) Contact the appropriate government agency for rigid-flex PCB qualification approval
2) Select independent test laboratory for rigid-flex PCB qualification testing once approval received
3) With appropriate approval (amounts to a contract to build for government customer at no charge), build at least 20 specimens (same traceable/provable lot) of type 1, 2, 3, 4, or 5 circuitry you select.
4) Submit specimens for testing in accordance with qualification testing being sure your testing proves them capable of passing (x-sectional analysis as received and after thermal stress verifying dielectric thickness, hole preparation, electroless deposition requirements, electroplating requirements, laminate integrity, voiding, pad lifting, etc).
5) Wait for lab test results (usually comes when government agency grants your qualification approval)
6) Solicit contracts from government approved sub-contractors and wait for the fireworks to really begin
7) If further questions contact friendly qualification consultant (me) with years of experience (good and bad) who will guide you through the process or provide all you'll ever want to know about qualification and life in the business so you can say thanks or not thanks to qualification and future business