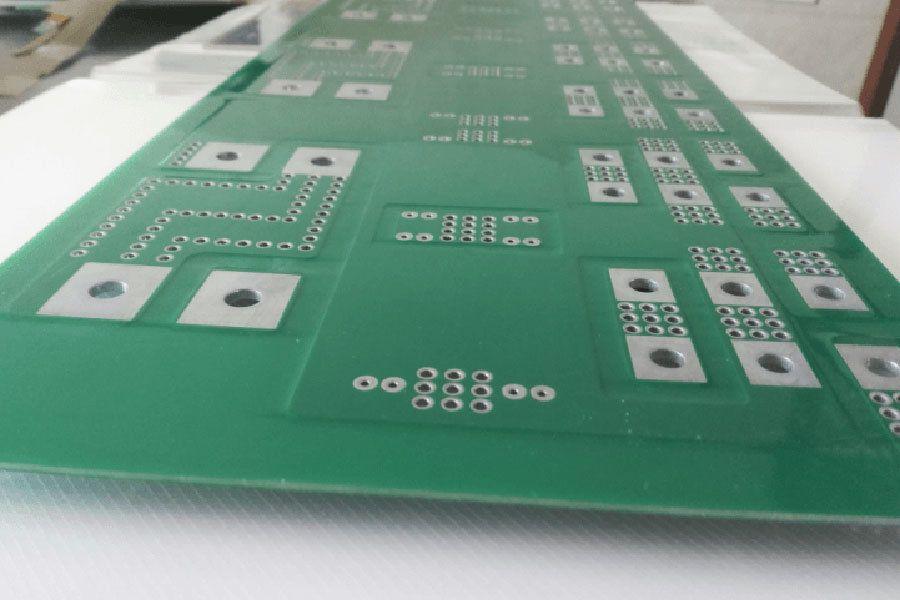 heavy copper pcb solutions
Increasing demand for higher power and necessary, appropriate cooling systems, with rising complexity at the same time, require the development of new concepts. With Hemeixinpcb's heavy copper boards, high power currents of more than 200 A can be conducted and additional logic layers be implemented.
Advantages of Hemeixinpcb's heavy copper PCB solutions
Depending on the power load and power dissipation, copper levels of inner layers at a thickness of 105 microns, 210 microns or 400 micron
Copper thickness of outer layers variable from 50 microns up to 240 micron
Up to 4 x 400 µm copper possible within a single PCB
Many years of mass production experience in 400-micron copper on inner layers
The special requirements for the design of heavy copper PCB boards, Heavy copper PCB boards and PowerLink heavy copper PCB technology and other forms of component mounting and interconnecting structures incorporating copper weights ≥ 3oz/ft2. Some sections of this standard are guidelines ONLY and are noted as such.
The requirements contained in this standard are intended to establish design recommendations that are to be used in conjunction with the design principles laid out in IPC-2221, IPC-2222.
This standard's intended use is by Heavy copper PCB designers who incorporate copper weights ≥ 3oz/ft2 into their products.
Hemeixinpcb has been building heavy copper PCB boards with traces and copper planes of up to 30 ounces of heavy copper PCB for over 6 years. Our expertise is in producing at a reasonable cost, heavy copper PCB's that are of proven designs. Our engineering team can work with you to review your design to make sure that they can be manufactured with the highest quality at the best overall cost.