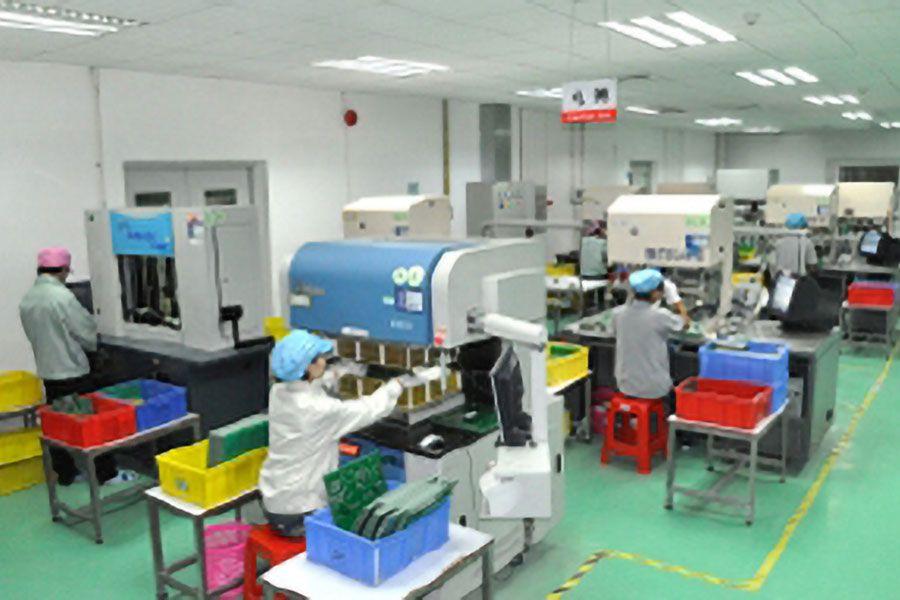 Rigid flexible pcb
Flex and rigid-flexible PCB Boards, 1-5 day quick turn guaranteed delivery, offer complex PCB prototypes and full PCB manufacturing services manufacturing for military and commercial industries like NASA, Boeing and many more.
Rigid flexible PCB boards are manufactured for precise functioning. From design and production to testing and delivery, our team is efficient and highly skilled at their job. Exceptional products and services have allowed us to maintain a wide client base for a long time period. We provide end-to-end services. We guarantee a short turnaround time of 1 to 5 days and on-time delivery of all our products including rigid-flexible PCB. Hemeixinpcb is a trusted rigid-flexible PCB manufacturer, who is your partner in growth.
Flex and rigid-flexible PCB have been used as a cost-effective interconnect system in mission-critical defense and aerospace equipment for many years. As these systems evolve and data rates increase, performance requirements for interconnecting become more demanding. High-performance connectors are used, including D38999, D-Sub Micro-D and blind mate connectors. Flex circuit laminate materials have also evolved and Hemeixinpcb's advanced processes can now be used with these high-speed connectors in demanding applications. The value of Sanmina's flex and rigid-flexible PCB technology in these applications results in a smaller form factor, reduced weight and cost savings. Hemeixinpcb's new flex and rigid-flexible PCB fabrication technology are able to deliver data rates up to 10-15 gigabits/sec.
To stay ahead of the latest trends, like increasing miniaturization and wearable technologies, you expect a Printed Circuit Board (PCB) partner with innovative engineering. You need industry-leading capabilities that can, for example, integrate Every Layer Interconnect (ELIC) stacked and copper-filled microvia interconnection process, on HDI rigid PCBs, with fine-line flex circuit technology to create unique, mass production-ready offerings like Hemeixinpcb's "ELIC- Rigid Flexible PCB".
With extensive investments in leading-edge production systems — for both rigid PCB-based ELIC and our latest roll-to-roll flexible circuitry — we are able to build the next generation of interconnect solutions for you. This includes dense, miniaturized circuits assembly for 4G mobile phones, advanced wearables, and medical electronics.
ELIC-Rigid Flexible PCB eliminates the need for the module connectors and saves precious space and volume within the slim, high-style designs that consumers demand. Hemeixinpcb provides this new end-to-end solution from the initial design sketch to mass production. Our experienced Engineering, ITC, and Business Excellence Engineering teams are ready to help you transform ideas into new interconnect platforms that achieve mass-production scale quickly.
Full details on our rigid-flexible PCB fabrication services can be found on our website: www.hemeixinpcb.com. If you would like additional information. Please feel free to contact:This email address is being protected from spambots. You need JavaScript enabled to view it..