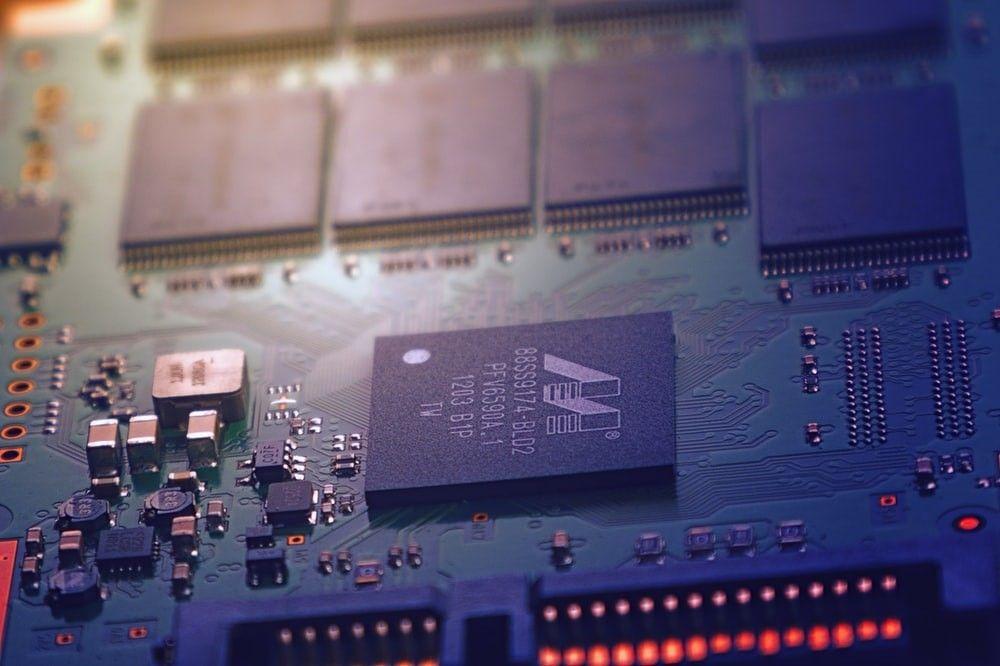 Quick Turn HDI PCB Manufacturer
HDIs (High Density Interconnectors) are circuit boards possessing greater per unit density compared to traditional boards. An HDI PCB contains finer lines and spaces, capture pads, and minor VIAs, which allows it to reduce the size and weight of the equipment that it is being used in, while also enhancing the equipment's overall electrical performance. HDI PCBs are certainly more suitable for the more expensive lamination boards and the higher-layer counts.

As far as the electrical requirements for high-speed signals go, the boards must have a number of features. These features include but are not limited to:

- Capability for high-frequency transmissions
- Capability to reduce redundant radiation
- Ability to control impedance

The arrays and miniaturization of the various electronic parts require greater density from the board. Moreover, as a result of the direct bonding of chips, fine pitch packaging, and leadless assembling techniques, HDI PCBs have exceptionally high densities.

HDI PCBs offer a wide range of benefits, including:

- High frequency
- High speed
- Portability

Unsurprisingly, then, HDI PCBs are integral to the designing of electronic devices, such as personal computers, portable computers, and cellular phones. In addition, these circuit boards are extensively used in game consoles and MP3/MP4 players.

HDI PCBs leverage some of the most sophisticated technologies and techniques going around for improving the functionality and performance of the boards, without increasing or expanding the area. Such development has been propelled by the smallness of semiconductor packages and parts, which have ultimately led to the introduction of unique products, such as touchscreen phones and tablets.

HDI PCBs, of course, are characterized by their greater density, which is the result of fine lines, thinner materials, and laser-driven micro-VIAs. The improved density allows designers and engineers to add more functions in every unit of area. Such multifaceted designs offer the kind of routing resolution that is needed for the larger pin-count chips that are installed in higher technology products, such as the latest mobile phones.

The fine pitch circuitry and miniature pads associated with HDI PCBs require engineers to be extra precise while placing the various components on the board. The leadless chips involved demand more sophisticated methods of soldering, as well as a few other extra steps in the overall repair and assembly process.
The HDI circuitry offers a reduced size and weight compared to the conventional circuit boards, which allows them to adjust into smaller spaces. Not to mention, these capabilities enable HDI PCBs to have a lower overall mass than their more traditional counterparts.

Consumer-Focused Technology:

The via-in-pads approach requires fewer layers to accommodate more advanced technologies – in other words, bigger need not always be better. For the last three to four decades, we have observed video cameras utilizing novel-sized cartridges. In contrast, the cartridges used in the modern-day video cameras are small enough to completely fit in the palm of an average person's hands. The need for remote working and mobile computing encouraged developers to think outside the box – a process that resulted in lighter and faster computers, and consumers who could work from pretty much anywhere and everywhere.

Let us say that HDI PCBs have been at the forefront of this drastically positive transformation. Thanks to these modern circuit boards, electronic devices can perform more and better tasks, while becoming lighter, smaller, and more portable than ever before. Thinner materials, mini-components, and specialty equipment has enabled electronics to reduce in size while simultaneously expand its speed, quality, and technology.
Vital Benefits of HDI PCB :

Consumers are always looking for improvement, and technology must keep up with these demands. Through the use of HDI technology, designers and engineers can now integrate a greater number of components on either side of raw PCBs. A number of via processes, such as blind via and via-in-pads, have enabled designers to better utilize the space on the circuit board by placing smaller components closer to each other without compromising on functionality or performance. The reduction in pitch and component size means that more I/O can now be integrated in smaller geometries. As a result, consumers can now enjoy quicker signal transmission as well as a considerable reduction in crossing delays and signal losses.

Types of Via Fills:

When it comes to via fills, designers are spoilt for choice and some of the major via types include:

- Conductive epoxy
- Non-conductive epoxy
- Silver-filled
- Copper-filled
- Electrochemical plating

All of the above result in VIAs that are buried in flat lands which can fully solder just like normal lands. Micro-VIAs and VIAs are buried, blinded, or drilled, and are then filled before being plated and concealed underneath SMT lands. In order to process such VIAs, not only do designers require more time, but also a range of specialized equipment. The controlled drilling of depth, as well as the multiple drill cycles, are the main reason behind the increased time requirements.

Get Your Quick Turn HDI PCB With Hemeixin:

Being one of the leading HDI PCB manufacturers throughout China, Hemeixin prides itself in the quick production and delivery of HDI PCBs, without compromising on quality. This quick turn allows our clients to enjoy a significant market edge over their competitors.

If you want to know more about Hemeixin's HDI PCB manufacturing approach, or are looking for a free quote, please feel free to visit our website today.