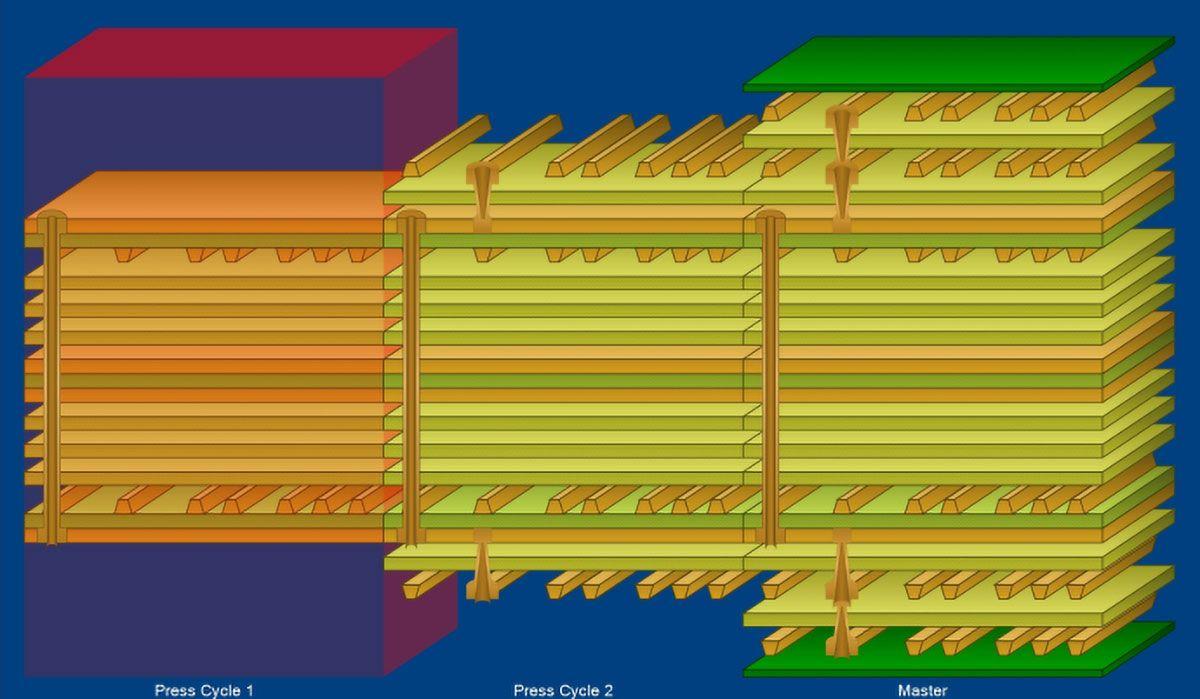 HDI PCBs for Medical Electronic Devices
In the early 20th century, German inventor Albert Hanson developed the first printed circuit board design, filing a patent for a flat conductor for a multilayer insulating board. However, the technological world was not ready to accept this new electrical component. The stock market collapse of 1929 and the Great Depression caused a delay, and as a result the PCB was not manufactured and used regularly until 1943.

Today, the PCB we are familiar with was built on a foundation of discoveries achieved throughout history, just as many other significant advancements. We have a rich and proud legacy that dates back more than 130 years to when the great industrial machine revolution was just getting started.

Consequently, the PCB was not mass-produced and regularly used until 1943, when the United States Army manufactured proximity fuses during World War II. The PCB idea was taken to another level by Paul Eisler, an Austrian Inventor based in England, who used a copper foil placed on a non-conductive glass base, which is more similar to the PCB used nowadays.

Introduction to High-Density Interconnect (HDI)

As the need for more powerful devices increased, it became necessary to discover a means to pack in more electronic circuitry into smaller and compact devices. HDI PCB Technology or High Density Interconnect PCB is one of the major causes of this transition. Due to their advancement, HDI printed circuit boards now contain more refined lines and smaller vias.

These boards are the go-to option for most buyers for improving electrical performance while simultaneously reducing the size and weight of their equipment. As Happy Holden, the HDI's father, explains in The HDI Handbook, HDI disrupts the usual approach of doing "the same things in the same ways, only smaller."

HDI PCBs in Medical Devices

Over the years, PCBs have rapidly grown in the medical industry. Technology has advanced, and more and more medical diagnostic, research, and treatment procedures have become computerized. Therefore, designing PCBs for medical equipment is becoming a necessity across the industry. As diagnostic, therapeutic, and research tactics have taken a step forward, HDI PCBs will have more work to perform in the medical sector.

An HDI PCB prototype design is a pre-production model of a product—assembled only to evaluate design concepts to determine whether they function. Even though most prototypes are created to test basic user functionality, engineers need fully working HDI PCB prototypes to verify the complete functionality of designs.

Medical devices are closely inspected, and there are several rules and standards in place for the designing, manufacturing, and quality control of these systems and the printed circuit board assemblies (PCBAs) from which they are primarily composed.

The following are some examples of medical device HDI PCB applications:

• Instrumentation (Electron Microscopes and Photometers)
• Controllers (Fluid Infusion and Flow Rate Control System)
• Scanners (Ultrasound and Computed Tomography (CT) Scanners)
• Monitors (Blood Pressure, Heart Rate, and Glucose Meters)
• Biomedical Devices (Electroencephalogram (EEG), and Electrocardiogram (ECG/EKG), Pacemakers, X-Ray Equipment, and Blood Analyzers)

Designing HDI PCB for Medical Device

One of the primary reasons you are adopting HDI in the first place is most likely to reduce the size of your board to comply with any medical device installation requirements. To create the best medical equipment possible, the design of an HDI board will need both minimization and a maximization technique throughout the process.

It is necessary to reduce the complexity of your design to the greatest extent possible to achieve this goal. Keep in mind that the more uniform your design is (having the fewest number of various component types, tracing widths, via types and sizes), the more effectively you may use the available space and optimize the density of traces, etc.

To confirm that your design is manufactural, you must join hands with a contract manufacturer (CM) throughout the design process. This way, you get to learn about the most critical component and implement your CM's DFM regulations and standards in the initial stage. It is also essential that you work with a CM that can efficiently construct these high-performance boards for you without sacrificing manufacturing quality or turnaround time.

Many miniaturizations, complexity, and quality demands are put on circuit boards used in medical equipment. However, there are no indicators that this will change anytime soon. As long as medical PCB assembly is subjected to further testing and development, HDI PCB will improve the overall manufacturing process.

Final Thoughts

To sum up, the trend in printed circuit board design and development for at least the last couple of decades has been to progressively reduce board size while boosting functionality rather than sacrificing it. The technologists wouldn't have achieved this trend without using SMDs, which have the high pin, pad, and ball counts packed into specifically integrated circuits.

Microvias PCB is the underlying technology that allows this level of diversity and density to be achieved. Now that you know how this technology is utilized in medical devices and how to include it in your board design process, it's time to contact a reliable HDI PCB manufacturer.

HDI PCB for Medical Devices at HemeixinPCB

HemeixinPCB has exceptional expertise in designing, developing, and deploying Printed Circuit Boards (PCBs) of various shapes and sizes. Producing high-quality boards in a short period is made possible by our knowledgeable personnel and outstanding production team. Our ability to work on projects of any size is among our strengths.

We take pride in delivering the highest-quality printed circuit boards (PCBs) to the medical sector. Our HDI PCBs are subjected to extensive quality assurance testing to meet or exceed industry standards. Our manufacturing facility is located in Shenzhen, China. Don't hesitate to contact us to learn more about our cutting-edge technologies.

HemeixinPCB
Wanxia Industrial Park, Tongfuyu Industrial Area,
Shajing Town, Bao'an District, Shenzhen, China
+86-755-2758-6529
This email address is being protected from spambots. You need JavaScript enabled to view it.