PCB Prototype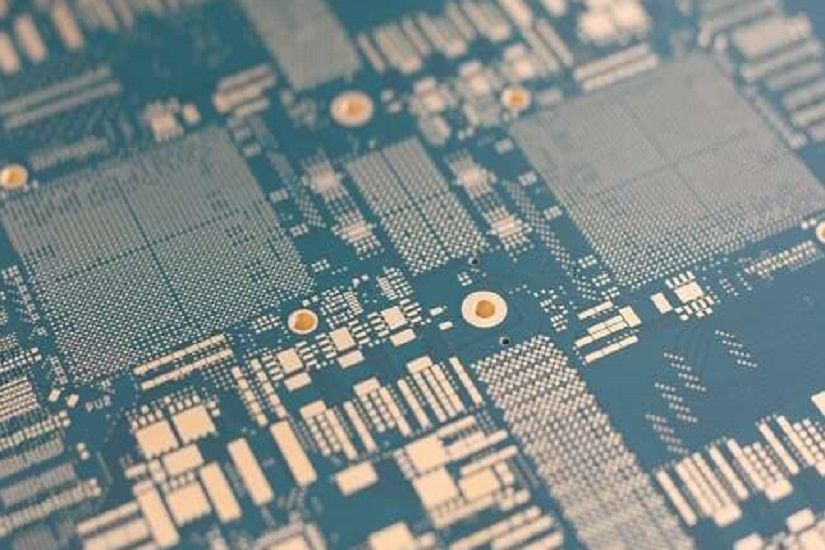 At HemeixinPCB, we understand just how important it is to have the boards you order reach assembly ASAP! That's why we've made every effort to strengthen our core competencies; honing our manufacturing capabilities in order to ensure that we meet your order schedule within the shortest time frame possible.
Not only do we know the importance of ensuring quick turnaround for the success of your project, but we also know that the resulting quality is equally as important.
With our integrated in-house facility, a 687-strong workforce, 87-plus dedicated engineers, 42 different PCB processing stations, and a 24/5 production schedule, we assure we can fulfil all PCB prototype projects on tight deadlines faster than the average lead times that most PCB service companies can achieve, and of course – with quality. This also means the shortest turnaround times and the highest quality for any HDI PCB project too.
WHY YOU NEED QUICK TURN RIGID FLEX PCB AND QUICK TURN FLEX PCB FOR YOUR PCB PROJECT
Fast turn rigid flex pcb
There is a rapid increase in the demand for rigid flex PCBs. Therefore, production is rising at a fast rate as a result of this increased demand. The production of quick turn rigid flex PCBs begin as soon as they undergo testing. Some rigid flex PCB users opt for quick turn rigid flex PCB in order to avoid delay in production and delivery.
Fast turn flex pcb
We offer quick turn flex PCB prototypes in 5 days or less!
The production of flex circuit boards is rising at a rapid rate in response to the increased demand. Quick turn flex PCBs are in high demand and areput into production as soon as they are tested. Incomplete data sets and designs with technical issues are among the major obstacles that delaythe quick turn lead time.
Ever since we boasted about producing flex prototypes in 15 days, we have been inundated with requests to prove it. And prove it we did. In fact, we even beat our own expectations by producing standard flex PCB prototypes in 5 days or less!
Quick turn rigid flex PCB is a rigid flex circuit board that is quickly fabricated and assembled. The manufacturing of this PCB is usually carried out within a short while. Also, a rigid flex PCB is the combination of rigid board and flexible circuit. Rigid flex production processes are more challenging than rigo board production.
A quick turn rigid flex PCB is crucial during the preproduction and full production phases. Inconsistent time frame can result in rushed testing and product delays. This would lead to a poorer quality PCB in the long run.
Our quick turnaround PCB services include: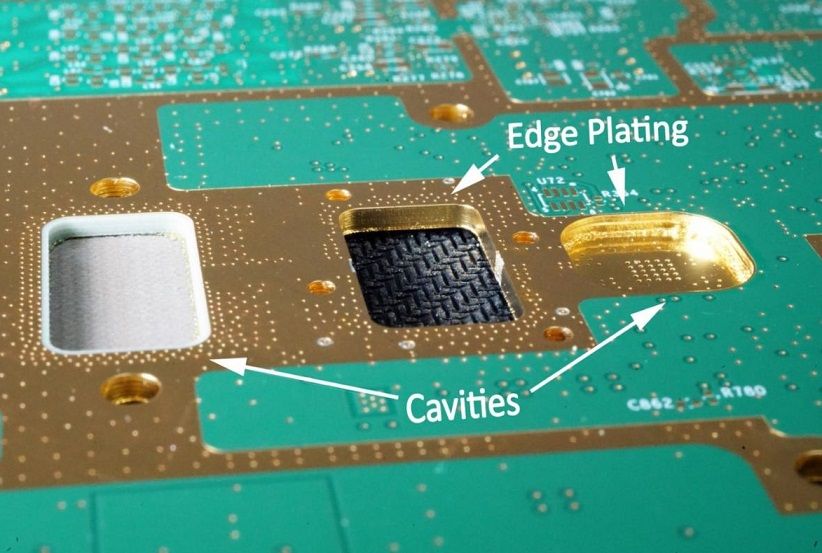 Quick Turn PCB Fabrication
Providing PCB fabrication services for a myriad of industries in Silicon Valley for over 20 years, Hemexin engineers also provide high-quality PCB prototypes using innovative designs, top-notch materials and equipment.
Hemeixin is an expert prototype PCB manufacturer catering directly to product innovators ranging from design engineering firms to industrial, medical and equipment manufacturing industries. Our staff has decades of experience in their field while still researching new technology and methods to enhance quality and turnaround time of our prototypes.
At Hemeixin, we provide speed without sacrificing quality. Our domestic and offshore manufacturing facilities and state of the art production capabilities give you aerospace quality at standard prices. From simple prototypes to complete production runs, we get the job done on your timeline with a 100% on-time guarantee.
PCB Prototype
We offer 2 & 58 layer PCB prototype specials PCBs using the same top-quality equipment, materials, and processes that are used to manufacture our standard production printed circuit boards. You can use our cost effective printed circuit board manufacturing solution and still receive the high level of quality you expect from China high quality PCB manufacturer.
Prototype printed circuit boards are made for a number of reasons; often it is important to manufacture these circuit boards to perform various tests before going through with a full PCB production run. When it comes to prototype PCB boards it's important to get them made using high quality standards. Both our Standard and Custom Spec printed circuit boards are manufactured to IPC Class 2 or IPC Class 3 specifications. IPC defines performance class 2 as "Dedicated Service Electronic Products" that include "communication equipment, business machines and other instruments that require high performance and extended life where un-interrupted service is desirable."
PCB Prototyping
Innovation in Prototyping, 24 Hour Turnaround
We invest in the most innovative technology to produce prototype printed circuit boards as quickly as possible. Many of our prototype PCBs can be produced within just 24 hours. Our team leverages the newest equipment and technology – including laser direct imaging, vision drilling, and inkjet printing to ensure 24 hour PCB turnaround. This increases our volume manufacturing capability and quality while decreasing manufacturing time, making us an inexpensive and fast provider of circuit board prototypes.
While quick turnaround can mean a lower quality prototype circuit board for some manufacturers, Hemeixin maintains excellence through our proven manufacturing techniques. We provide the highest caliber of circuit board prototyping services while reducing overall shipment time, supplying two-layer projects as quickly as the same day, and multi-layer projects in as little as 24 hours.
Our custom prototype PCB fabrication is available for both simple and complex projects with a variety of layer counts, materials, densities, and processes and finishes, great for testing designs for a wide variety of applications.
Hemeixin is the ideal choice for quick turn prototype PCBs that will not only meet your organization's unique requirements, but exceed expectations by providing incomparable workmanship and service.
Prototype PCB Assembly
Turnkey Prototype PCB Assembly is our specialty. With our professional soldering technicians, SMT Process Engineers, and Component Procurement specialists we provide an affordable and highly flexible PCB Assembly Process with Fast Turnaround.
Whether you need a few quick turn prototypes or a few thousand production boards, Hemeixin offers one-stop PCB assembly services for your boards at the scale you need.
SMT assembly
BGA assembly
Through-hole assembly
Mixed assembly
Rigid-flex printed circuit board assembly
We source components from chip manufacturers across the globe, including Mouser, Digi-Key, Arrow Electronics and others. We also warehouse a significant inventory of common parts. If we cannot source a specific component, our engineers will make recommendations for fair-price alternatives.
PCB prototype and Assembly
Hemeixin creates an unbroken thread from design to delivery. Receive a complete quote for fabrication, assembly, and components—entirely online. Our white-glove service brings your product to life.
Hemeixin is capable of assembling BGA, micro-BGA, QFN and other leadless package parts. Whether you need 1 or 10,000 boards assembled, we make it easy for your project to come to life.
General PCB prototype assembly capabilities
BGA, micro-BGA, QFN, CSP and any leadless devices up to .35mm pitch assembly with 100% 3D X-ray inspection
PCB components, including all types of BGAs, QFNs, CSPs, 0201, 01005, 08004, POP, and press fit components in small quantities
DFA process identifies almost all manufacturing issues before actual assembly saving production holdups
RoHS, leaded, indium, clean & no clean chemistries
Paste in-hole
De-ionized water cleaning of assembled boards
Hemeixin is your one-stop PCBA Manufacturer for all types of PCBs – Printed Circuit Board Manufacture, PCB Design, PCB Fabrication Full Turnkey PCB Assemblies . We specialize in high layer count PCBs, Engineering Prototypes, and the full range of Electronics Manufacturing Services. Every PCB is built to the highest quality standards, including Rigid PCB, Flex PCB and Rigid-Flex PCB. All PCB assemblies are built and certify accordingly ISO 9001:2015, ISO 13485:2016, J-STD-001, IPC-A-610E .PCB, PCB Design, Fabrication, Our Electronic Assembly Service is unmatch anywhere in speed, quality, and workmanship. From bare circuit boards to box build and final assembly, Hemeixin Electronics Co.,Ltd. is your premier one-stop turnkey pcb assembly manufacturer, with the most competitive pricing in the industry and a commitment to total customer satisfaction.
Quick Turn PCB Assembly
At Hemeixin Assembly, we're known for our fast, high-quality printed circuit board assembly services. We're trusted by many companies across the Wordwide to help them create small batches of top-notch circuit boards for their prototypes and small production runs. Here's what to expect from our team.
Fast Quote Turnaround – You can get an instant quote and place your order in minutes with our industry leading online quoting tool. Or, if you want to work directly with our expert Quote Team directly, we will take your files and get you a full custom quote within 24 hours.
Fast Assembly Turnaround – Once we receive your approval, we can procure components and bare boards and assemble your PCBs in as little as 3 business days. Our most popular turn times are 5 and 7 day turn times but we will flex to your schedule. Our speed allows our customers to stay on tight project schedules or make up time on a schedule that is behind.
Design for Assembly review – As soon as your order is placed, Hemeixin's Engineering Team uses the industry's best engineering software to review your design files to catch in advertent issues that will slow or stop your project. This way issues are dealt with upfront and in most cased don't cause any delays.
Expert procurement services – We've partnered with the industry's best suppliers like Digi-Key and Arrow who provide us with high-quality components and boards for every project. Our procurement team has deep experience to identify supply issues early and work with you to solve them early and fast.
A wide variety of Prototype SMT assembly capabilities –These include:           
All SMT components machine-placed
3D x-rays of all leadless parts
Single and double-sided assembly
Leaded and RoHS builds
Tenured Crew – Our procurement staff has years of experience in acquiring materials from a screened and approved vendors list.
Trusted Suppliers - Our deep catalog allows us to tap over 20 distributors across the country. These companies, like Mouser, DigiKey, and Arrow, carry over a million different components combined. We also work with a small group of carefully vetted manufacturers to help us fabricate all kinds of bare boards.
Built for Speed – Speed is our priority when it comes to our PCB assembly. We buy essential components in bulk. We expedite orders for more specialized parts, so we can assemble your high-quality prototypes as soon as possible. Our team can also use consigned products from customers, if needed.
Certified services – We follow industry regulations for our operations, which is why we're certified and registered in the following:
ISO 9001:2008
ISO/TS TS 16949:2009
IPC-A-JSTD-001 Class 2 & 3
IPC-A-610 Class 2 & 3
Please see the provided table below for our complete list of conventional PCB prototypes and their delivery timeframes.
Conventional PCB prototypes
| Layers | Standard Delivery | Fast Delivery | Express Delivery |
| --- | --- | --- | --- |
| 2 | 5 days | 3 days | 1 day |
| 4 | 6 days | 4 days | 2 days |
| 6 | 7 days | 5 days | 3 days |
| 8 | 8 days | 6 days | 3 days |
| 10 | 10 days | 7 days | 4 days |
| 12 | 12 days | 7 days | 5 days |
| 14 | 12 days | 8 days | 5 days |
| 16 | 13 days | 8 days | 5 days |
| 18 | 14 days | 10 days | 6 days |
| 20 | 15 days | 10 days | 6 days |
About Us
For all things PCB, whether an exceptional PCB prototype or a quick turn PCB fabrication, we're your one-stop shop. We don't just assure a premium-quality product each time, but we also ensure quick turnaround times and a speedy delivery for any prototype PCB.
We pride ourselves in producing high-quality PCB boards, whether that's rigid PCBs & HDIs, a Quick Turn PCB, or Electronic Parts' Kits and Circuit Board Assembly, we provide you with the ever-convenient options of either standard, fast, or express delivery.
To find out more, or to obtain an online quote for any quick turn PCB Prototype, please fill out our online form here or get in touch today via Skype or This email address is being protected from spambots. You need JavaScript enabled to view it..