PCB Assembly
HemeixinPCB is a one-stop solution for all circuit board production and assembly services. Everywhere from PCB circuit board manufacturing to assembly, our clients trust us to be their complete turn-key provider for any project.
For complete key-turn services, we produce everything, including manufacturing the circuit boards, finding and ordering PCB components, printed circuit board assembly, surface mount PCB assembly, quality inspections, testing, and the final circuit board and product assembly.
The final lead time for your circuit board assembly order comprises the procurement lead time plus the complete lead time. On average, lead times for PCB assembly are typically between 1-5 working days for PCB assembly alone, and between 10-16 working days for turn-key PCB assembly.
At HemeixinPCB, we offer the following PCB assembly services:
Please see the provided table below for our complete list of conventional PCB prototypes and their delivery timeframes.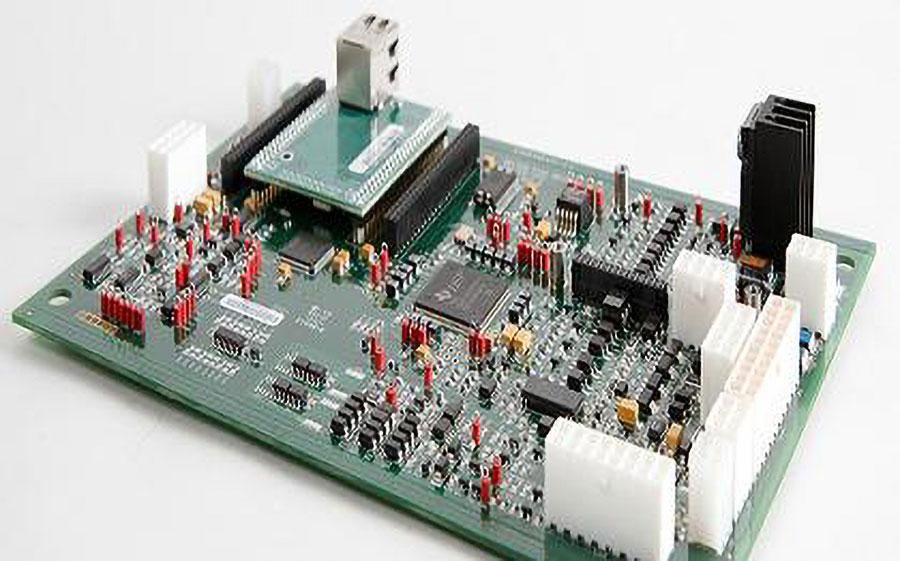 Quick-turn PCB assembly
PCB Prototype assembly
High volume PCB Assembly
Turnkey PCB assembly
Partial turn-key assembly
Consignment assembly
Surface Mount technology PCB Assembly
Ball Grid Array(BGA) assembly
Mixed assembly
Rigid flex printed circuit board assembly
RoHS compliant lead-free assembly
Non-RoHS assembly
Three Ways to Order PCB Prototype Assembly
Turnkey PCB assembly: We source all components required
Consigned PCB assembly: You send all components to us
Combo PCB assembly: You send some of the components and we source the rest
Files required for bare-board fabrication: Gerber files, drill files, IPC-356A (optional)
Files required for SMT assembly: Gerber files, drill files, X-Y data, Bill of Materials (BOM) in Excel format (for both consigned and turnkey orders).
Prototype PCB Assembly

Turnkey Prototype PCB Assembly is our specialty. With our professional soldering technicians, SMT Process Engineers, and Component Procurement specialists we provide an affordable and highly flexible PCB Assembly Process with Fast Turnaround.
We handle Complete PCB Assembly for prototype quantities from 1 to 25 boards. This service allows you to have complex designs built for testing with high-quality, professional electronic assembly workmanship, so you never have to worry about assembly quality factoring into your test results. Our proto assembly area has an unique layout design that allows a flexible combination of Automated and Manual part loading stations. We can also easily handle Fine Pitch Components and BGAs for high density FR-4 boards.

Turn-Key PCB Assembly is our core business, even for prototype projects. With our expertise and resources, we do everything for you from PCB Prototyping, component purchasing, and circuit board assembly under one roof. We can also assemble from kitted parts or Consigned Parts if you prefer.
Avoid the hassle of sourcing PCB components and focus on your design instead! Our procurement team will deal with as many component distributors as is needed to fulfill the procurement task in the best possible way! We will optimize the choice of packaging (cut tape, tube, bulk, etc.) versus quantity in smaller Bills of Materials (BOMs) to lower total cost. We have the ability to cross reference parts including hard to find and obsolete items. We always purchase the part numbers and manufacturers specified in your BOM, so there is no danger of part quality issues caused by unauthorized substitutions. We never make any changes to your design without your express approval.
BGA PCB Assembly
BGA (Ball Grid Array) Assembly Services with X-ray Inspection
Hemeixin has been providing BGA assembly, including BGA Rework and BGA Reballing services in the Printed Circuit Board Assembly industry since 2003. With state-of-the-art BGA placement equipment, high-precision BGA assembly processes, cutting-edge X-Ray Inspection equipment, and highly customizable Complete PCB Assembly solutions, you can rely on us to build high quality and high yield BGA boards
BGA PCB Assembly Capability

We have a wealth of experience handling all types of BGAs, including DSBGA and other Complex Components, from micro BGAs (2mmX3mm) to large size BGAs (45 mm); from ceramic BGAs to plastic BGAs. We are capable of placing minimum 0.4 mm pitch BGAs on your PCB.
Printed Circuit Board Assembly
A circuit board prior to assembly of electronic components is known as PCB. Once electronic components are soldered, the board is called Printed Circuit Assembly (PCA) or Printed Circuit Board Assembly (PCBA) or PCB Assembly.
A printed circuit board assembly (PCBA) describes the finished board after all the components have been soldered and installed on a printed circuit board (PCB). The conductive pathways engraved in the laminated copper sheets of PCBs are used within a non-conductive substrate in order to form the assembly. Attaching the electronic components to the PCBs is the concluding action to create a fully operational electronic device.
Assembling a printed circuit board requires more than just the raw components and a well-designed board. It also requires the right technology. In this case, there are several options to choose from, and each brings something different to the table. For instance, there's surface mount technology (SMT), as well as manual soldering, and the use of pick and place machines.
While some PCB assembly processes will require just one technology, others will require a combination of two or more technologies. For example, many boards require the combination of through-hole technology (THT) and surface mount technology. Understanding when, where, and how to integrate those technologies is a critical consideration when choosing a company to handle your project or production.
High volume PCB Assembly
Count on us for any kind of high volume PCB assembly requirements at unbeatable price! When it comes to PCB Assembly, the requirements vary in volume. If you are mass producing a product you would need high volume printed circuit board assembly service to meet your requirements. Typically projects of 10,000 pieces or more are classified as high volume PCB Assembly service and needs a dependable partner who can supply it.
Test methods such as Automatic Optical Inspection (AOI), Solder Paste Inspection (SPI), In-Circuit Testing (ICT), Functional Circuit Testing (FCT), and X-Ray inspection are selected based upon a client's request, as well as the specific requirements for each large volume assembly projects. Design for Testing (DFT) becomes very important at large volume since ICT and FCT will likely be performed using a Bed of Nails test, rather than the Flying Probe test that is common at prototype and low volume. We also provide a free sample program for large batch turnkey orders, in which we will assemble a limited run of boards for approval by our clients prior to the majority of the order being completed. These quality control methods allow us to offer a full warranty on our PCBs; in the event of any board failures that are not due to design issues, we pledge to rework or replace any defective PCBs. This is part of our NPI strategy to work with our clients to ensure the quality and viability of their printed circuit boards prior to high volume production and assembly.
We utilize a robust NPI system which ensures close monitoring of new products from the quotation stage to final shipment. Throughout this process, we assess our client's orders for manufacturability (DFM), testability (DFT), as well as the costs and turn-time from an engineering point of view. We are committed to working with our clients to provide design recommendations, which decrease overall costs and turn-time without sacrificing final quality of their orders. This is based on a variety of assembly and manufacturing capabilities provided by our production facility for high volume printed circuit board assembly. We can accommodate both SMT and THT assembly for a range of components and packages. For SMT we provide assembly for QFN, QFP, LGA, and BGA IC packages, plus many more, down to a pitch of 0.2mm with 0201 imperial (0603 metric) being the smallest passive component size.
Quick Turn PCB Assembly
Whether you are in a jam and you need your printed circuit board assemblies quickly, or you are in a rapid, fast-paced prototyping environment and need a quick turnaround on a regular basis, we are here to help.
The final lead time will depend on the complexity and quantity of the PCB assemblies you need. As circuit board assemblies get more complex (higher number of copper layers and component counts), the number of processes increase. Simple boards can be turned around next day, but more complex printed circuit boards will likely need longer lead times. Prototype assemblies that can be hand soldered will have quicker turnarounds compared to assemblies that need stencils, SMT programming, and tooling.
Our PCBA quoting team processes hundreds of RFQs each month, so making sure you have complete and correct documentation helps us continue to provide the high level of customer service we have become known for. Here are some of the issues we sometimes run into:
Incomplete Bill of Materials (BOM): If we are sourcing components, we need BOMs to have complete manufacturer part numbers. If there are 1 or 2 missing part numbers, we can live with that. However, if the entire BOM is missing manufacturer part numbers, we ask that you complete the BOM before sending it in for quoting.
Obsolete, non-stocked, or out of stock components: If we are sourcing components, and you are looking for a quick turnaround, one component that has a 12 week lead time is likely a show stopper. Help us know what our options are a head of time. For example, identify the hard to find components and let us know that you plan on supplying them or that we can Do Not Install (DNI) specific components.
Missing components on the BOM: When we are quoting your PCB assembly, we review the BOM against the Gerber/Drill files. When we see parts that are on the board, but not on the BOM, we do not know if you accidentally forgot to put them on the BOM or if they are DNIs. This is important to know for our quoting process. Please add all parts to your BOM, but label them as DNI if they are not to be installed.
We maintain global quality standards throughout our electronic PCB assembly operations by performing rigorous checking, analysis and inspections. Owing to a rich industry experience, we have gained expertise in dealing with all kinds of PCB assembly orders, no matter how difficult your project may be. These are some of the reasons that have made us one of the leading and prominent sources for high quality and dependable PCB assembly services.
Surface Mount technology PCB Assembly
Surface mount PCBs assembly occurs when electrical components (surface-mount devices) are machine picked and mounted directly onto the surface of the PCB. During this process, thousands of electrical components are attached and connected to their contact pads using reflow soldering.
Nowadays, the majority of electronic assemblies are designed using surface mount components and technology. This is in part because SMT allows for increased quality and a reduction in manufacturing costs due to the high degree of automation.
However, surface mount assembly presents challenges to manufacturers which must be met through the astute selection of appropriate production equipment. This expertise allows us to design products which are completed in one pass down an automatic SMD assembly line without any extra hand assembly work other than to snap the circuit board into a moulded enclosure. Over the years, our electronic assemblers have optimised their methods to achieve a highly efficient SMT process that is second to none across the China.
Through hole PCB Assembly
Through hole PCB assembly is the process of mounting electronic components onto a printed circuit board (PCB) through holes drilled in the board. The through-hole mounting is used to connect the component leads to conductive pads on either side of the hole. This type of connection is commonly used for larger components, such as integrated circuits (ICs), that require more support than surface-mount components.
Through hole PCB assembly is a complex process that requires a high degree of accuracy and precision. The through-holes must be drilled with extreme precision in order to ensure that the through-hole components can be properly mounted onto the board. Once the through-holes are drilled, the mounting process begins in which the components must be carefully placed into the through-holes and soldered into place.
After the through-hole components are mounted, the PCB through hole assembly process is completed by connecting the through-hole leads to the appropriate conductive pads on the PCB. This connection can be made using a variety of methods, such as soldering with solder paste, welding, wave soldering, or brazing.
Through Hole PCB Assembly Services
1. Manual and Automated Through Hole Components Placement:
At hemeixin, we provide our clients with both manual and automated services. We carefully place through hole components onto your PCB through either manual assembly or automated assembly, whichever options suit you the best!
2. Through-Hole Soldering:
Once the components are in place, we will solder them into place using a variety of methods, such as leaded and lead-free soldering, wave soldering, solder paste printing, hand soldering with solder paste, and reflow soldering.
3. Testing and Inspection:
After the through hole components are soldered, we will test your PCB to ensure that it is functioning properly. We will inspect your through hole PCB assembly for any shorts, open circuits, or other defects. We even subject mechanical and environmental stress to your PCB to test the manufacturing efficiency.
4. All Types of Components Installments:
Whether you have radial lead components or smt components for your surface mount devices, our team has the expertise to install components of all shapes and sizes! We also pride ourselves on the installment of surface mount components and axial lead components.
5. Fast Turnaround Time:
We understand that time is of the essence when it comes to through-hole PCB assembly. We offer a fast turnaround time for all your through hole assembly needs! We deliver the best and the latest through-hole technology techniques in the shortest amount of time!
6. Flexible Scheduling:
We offer flexible scheduling for all your through hole assembly projects! We work with you to come up with a schedule that works best for you and your team. We understand that every project is different and has different needs.
7. Through Hole Mounting Services:
We also offer through-hole mounting services for your PCB! We carefully and efficiently mount your thru-hole components, as well as surface mount components, onto the PCB. We use a variety of methods to do this, such as manual assembly or automated assembly.
8. Quality Assurance:
At Hemeixin, we pride ourselves on our high standards of quality assurance. We test and inspect every through-hole and surface mount assembly that leaves our facility. We even perform 100% inspection with ESD precautions to test the manufacturing efficiency.
9. Experienced Team:
Our team of through-hole assembly experts is certified and well-trained. They have years of experience in the field of PCB manufacturing and assembly. They are experts in their field and are up-to-date with the latest technology!
10. Customer Service:
We offer outstanding customer service for all your through-hole assembly needs! We are here to answer any questions that you may have about our services. We work closely with you to ensure that your through-hole PCB assembly project is a success!
11. Competitive Pricing:
We offer competitive pricing for all your through hole PCB assembly projects! We understand that every project is different and has different needs. We work with you to come up with a price that fits your budget.
12. Satisfaction Guaranteed:
We are dedicated to providing the best through hole PCB assembly services possible. We guarantee that you will be 100% satisfied with our services! If for any reason you are not satisfied with our services, we will do everything we can to make it right!
Advantages of full turnkey pcb assembly
Take less time in PCB assembly
Fabrication depends on the three stages including PCB prototype, PCB fabrication, and PCB assembly which are primary in manufacturing the printed circuit boards. Previously PCB manufacturing was a complicated task, where manufacturers sometimes face a lot of issues. But with the help of technology, the process is so smooth, which reduces the manufacturing time by half.
Complete turnkey PCB assembly is a fast solution for companies that need an effective form of electronic assembly. When the PCB turnkey Assembly was introduced, it reduced the amount of time and provided overseas solutions to the clients that made the PCB assembly three times faster. With our complete turnkey services, get the best printed circuit boards in minimal time!
Cost-effective PCB assembly
Turnkey PCB assemblies have given several ways of reducing the cost in manufacturing. You can get the finest printed circuit board delivered without any trouble that can take place during the procurement process. The best turnkey PCB assembly experts can prepare the printed circuit board with all its components and reduce manufacturing costs.
Why Partner With Hemeixinpcb for Full Turnkey PCB Assembly Services?

With a single source approach, we can take any complex project, and turn it around in a short lead time, whilst not compromising on the quality. Being a leading form of electronic assembly, turnkey PCB assembly services bring several benefits to the customers as follow.
Our full turnkey PCB assembly is a highly-efficient and fast form of electronic assembly. You don't need to worry about managing multiple vendors as we take care of the entire fabrication.
With our full turnkey PCB assembly services, you can build and refine prototypes faster, easier, and cost-effectively.
We are all equipped to handle (through-hole, surface mount, mixed) small batch of boards or full production runs.
We have verified supply chain networks to support the entire process of turnkey assembly. With end-to-end solutions from a single provider, you can gain significant cost savings, too.
We have a team of highly qualified staff who are experienced in working on turn-key circuit board assembly. They not only help meet your expectation in terms of quality, but also complete your projects faster.
For whichever PCB assembly you require, HemeixinPCB has you covered. We understand that a quick turnaround is integral to any project's success, which is why we don't just assure a premium-quality product and superior service, but we also ensure a speedy assembly – that's our promise to you. 
What is Electronics Manufacturing Services (EMS)?
The term "electronics manufacturing services" (EMS) refers to an overall industry and also to a specific class of subcontractor or company. EMS is also often used interchangeably with the more generic term "contract manufacturing (CM)". In short, EMS companies provide a wide range of value-added engineering and manufacturing outsourcing services to original equipment manufacturers (OEMs), allowing them to improve operational efficiencies and focus on core activities like research and development (R&D).
Electronics manufacturing services (EMS) is a term used for companies that design, manufacture, test, distribute, and provide return/repair services for electronic components and assemblies for original equipment manufacturers (OEMs). The concept is also referred to as electronics contract manufacturing (ECM).
Electronics manufacturing companies are critical partners for Original Equipment Manufacturers (OEMs), who need expert assistance with assembly and supply chain management. The services of electronics manufacturers include the assembly of printed circuit boards (PCBA), the production of electronic modules, as well as the entire devices . Behind the success of many products introduced to the market is a professional and reliable supplier – an EMS company. Before we go further, let's stop for a second to cover the definition of electronics manufacturing services, and what does it refer to.
Electronics Manufacturing Services (EMS) - Definition
Electronics Manufacturing Services (EMS) applies to the entire industry as well as to a specific class of subcontractors or companies. It is often used interchangeably with the term Contract Manufacturing Services (CMS) or Contract Electronics Manufacturing (CEM). Electronics Manufacturing companies provide a very broad range of manufacturing and accompanying services, such as supply chain management, engineering and product management support, as well as after sales support. Designed especially for OEMs, the services of EMS providers allow manufacturers to focus on their core business, i.e., product research and development, as well as sales and marketing of their devices.
Electronics Manufacturing Applications
From various industrial sectors up to the medical industry, more and more OEM's are increasingly searching for electronic manufacturing services. Gone are the days when OEMs decided to work with a contractor for purely operational and strictly assembly-only reasons. Today, it is part of a well-thought-out overall business strategy.
Indeed, manufacturers have discovered that with a collaborative approach, they can achieve significant benefits that improve their customer service and quality of their products, as well as enable them to react faster to dynamic market changes. Thus, the total costs are reduced and OEMs achieve a value they would have a hard time to build on their own.
A few critical applications and their specifics that are worth having a glance at, are:
Medical devices: OEMs from the healthcare industry look at adequate certifications (ISO 13485), as well as tight process control and above average quality standards at the electronic manufacturing provider.
Industrial automation devices: a broad segment of devices that relate to industry-related devices, mainly used for control and automation of various processes. EMS providers supporting industrial electronics are required to be able to adequately manage high-mix low-volume production and support a variety of processes for OEMs (printed circuit board assembly, conformal coating, final assembly, electro-mechanical integration, testing).
What are the capabilities of Electronics Manufacturing Services providers?
One of the main services offered by the electronics manufacturing services providers is the Printed Circuit Board Assembly (PCBA) capabilities. Currently, the technological advancements allows a very fast and high-quality assembly, due to precise components placement capabilities. A sophisticated SMT assembly line is priced even on the level of millions of dollars, thus it may be an extremely high investment for an OEM. However, if they leverage the fact that the electronics manufacturers produce for a variety of Customers, they can gain access to a modern, fast, and flexible production lines for assembling complex electronic boards at a reasonable price.
Furthermore, many EMS companies provide assembly processes for combining printed circuit board assembly, together with cable harnesses assembly, box build or electro-mechanical assemblies along with the testing procedures. This provides the complete assembly services, where the OEM gets a complete offer and does not have to at all be involved in the production process at all.
The scope of services that electronic manufacturing services companies provide will vary one from another, depending on their strategy and capabilities. In summary, you can expect the following assembly services:
PCB assembly (inc. SMT Assembly, THT Assembly and Conformal Coating)
Box Build (including Potting)
Electromechanical assembly (including Cabinet Assembly)
End-of-Line Testing on finished Product
Burn-in Testing at PCBA or Product level
Wire & Cable Harness Manufacturing, Validation (continuity, pull) and Spooling
Packaging Services – product box/gift box design, master carton design
Supply Chain Management & Product Warehousing
Product Sustenance & Maintenance
After-Sales Services (such as refurbishments, repairs, upgrades etc.)
Working with a partner that offers wide-scope electronics manufacturing services means that the OEM gets all required services under one roof and within a one process flow, keeping every aspect of the entire process under control.
We provide world-class electronic manufacturing services currently used in:
Energy Efficient EC (Electronically Commutated) Motors
Medical and Beauty Devices
Industrial Power Protection
Fan and Blower Assemblies
Consumer Electronics – IoT Wearables
Security Systems
Pump Controllers
Refrigeration IoT Controls
Power Control Assemblies
Network infrastructure
Industrial controls
Automatic Meter Reading
Defense/Homeland Security
Electrical Power Generation
LED Lighting Solutions
Safety Systems
Radio Frequency Systems
Vehicle Systems
Laboratory Instrumentation
Where to Find the Best Electronics Manufacturing Services Companies
Electronics manufacturing services companies are a dime a dozen in today's marketplace. To find the best ones, you need to do some research and choose a company that best meets your needs. Here are a few ways to find the best companies:
Ask your peers: It's always good to talk to people you trust and have them refer you to electronics manufacturing services companies.
Find a manufacturer's rep: These people will make it their job to find the best company that can manufacture your product and source components.
Trade shows: Find trade shows for your industry or for the PCB industry generally; manufacturers reps and contract manufacturers often attend these events.
Work with a product design and engineering firm: Product design and engineering firms can often recommend a suitable EMS company to produce your design.
Electronics manufacturing is a highly competitive industry and it's important to choose the right company to produce your products. To find the best companies, do your research and make sure you understand their process and capabilities.
At HemeixinPCB, we understand the importance of having quick turnarounds for your printed circuit board assembly. We are specialists at providing optimized turnkey services—all you need to do is provide the documentation and we'll take care of the rest.
As an expert PCB assembly manufacturer, HemeixinPCB also provides both rigid and flex PCB services. We will handle your turnkey specification with exacting detail, including ordering various components you require, assembling the circuit board, and inspecting the quality to ensure your satisfaction every step of the way.
It is easy to make circuit board assembly an overly-complex process involving multiple parties and vendors. We at HemeixinPCB take care your PCB assembly needs, including sourcing materials from third parties to ensure that you receive a premium product that meets your specification. Our relationship with our suppliers is well established, so you can be sure to receive reliable and fast turnarounds.
We have a rich pool of experience regarding PCB prototype assembly, so you can trust us to deliver the highest quality assembly. You can rest assured that we will take care of all the details needed to create your prototype in the quantities you require, so that you can focus on your business.
We understand that the trick to providing reliable, fast, and low-price services when it comes to PCB prototype assembly is to have control of the whole product lifecycle. This allows us to process through orders in a more streamlined and efficient manner, ultimately benefitting you, your business, and your product.
If your product requires component-rich designs, our surface mount PCB assembly is the way to go. It is lower cost, faster, and doesn't require the drilling, unlike through-hole assembly.
Look no further if you're searching for professional and high-quality surface mount PCB assembly. We provide surface mount soldering and through-hole soldering at low costs.