PCB Assembly
HemeixinPCB is a one-stop solution for all circuit board production and assembly services. Everywhere from PCB circuit board manufacturing to assembly, our clients trust us to be their complete turn-key provider for any project.
For complete key-turn services, we produce everything, including manufacturing the circuit boards, finding and ordering PCB components, printed circuit board assembly, surface mount PCB assembly, quality inspections, testing, and the final circuit board and product assembly.
The final lead time for your circuit board assembly order comprises the procurement lead time plus the complete lead time. On average, lead times for PCB assembly are typically between 1-5 working days for PCB assembly alone, and between 10-16 working days for turn-key PCB assembly.
At HemeixinPCB, we offer the following PCB assembly services:
Please see the provided table below for our complete list of conventional PCB prototypes and their delivery timeframes.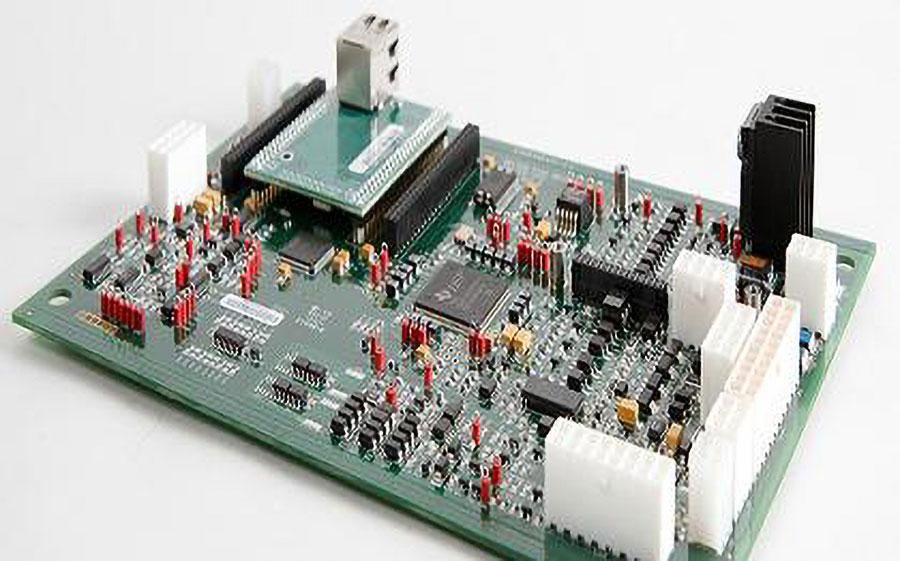 Quick-turn PCB assembly
Turnkey PCB assembly
Partial turn-key assembly
PCB Prototype assembly
Consignment assembly
RoHS compliant lead-free assembly
Non-RoHS assembly
PCB assembly
PCB calculator
Three Ways to Order PCB Prototype Assembly
Turnkey PCB assembly: We source all components required
Consigned PCB assembly: You send all components to us
Combo PCB assembly: You send some of the components and we source the rest
Files required for bare-board fabrication: Gerber files, drill files, IPC-356A (optional)
Files required for SMT assembly: Gerber files, drill files, X-Y data, Bill of Materials (BOM) in Excel format (for both consigned and turnkey orders).
Prototype PCB Assembly

Turnkey Prototype PCB Assembly is our specialty. With our professional soldering technicians, SMT Process Engineers, and Component Procurement specialists we provide an affordable and highly flexible PCB Assembly Process with Fast Turnaround.
We handle Complete PCB Assembly for prototype quantities from 1 to 25 boards. This service allows you to have complex designs built for testing with high-quality, professional electronic assembly workmanship, so you never have to worry about assembly quality factoring into your test results. Our proto assembly area has an unique layout design that allows a flexible combination of Automated and Manual part loading stations. We can also easily handle Fine Pitch Components and BGAs for high density FR-4 boards.

Turn-Key PCB Assembly is our core business, even for prototype projects. With our expertise and resources, we do everything for you from PCB Prototyping, component purchasing, and circuit board assembly under one roof. We can also assemble from kitted parts or Consigned Parts if you prefer.
Avoid the hassle of sourcing PCB components and focus on your design instead! Our procurement team will deal with as many component distributors as is needed to fulfill the procurement task in the best possible way! We will optimize the choice of packaging (cut tape, tube, bulk, etc.) versus quantity in smaller Bills of Materials (BOMs) to lower total cost. We have the ability to cross reference parts including hard to find and obsolete items. We always purchase the part numbers and manufacturers specified in your BOM, so there is no danger of part quality issues caused by unauthorized substitutions. We never make any changes to your design without your express approval.
BGA PCB Assembly
BGA (Ball Grid Array) Assembly Services with X-ray Inspection
Hemeixin has been providing BGA assembly, including BGA Rework and BGA Reballing services in the Printed Circuit Board Assembly industry since 2003. With state-of-the-art BGA placement equipment, high-precision BGA assembly processes, cutting-edge X-Ray Inspection equipment, and highly customizable Complete PCB Assembly solutions, you can rely on us to build high quality and high yield BGA boards
BGA PCB Assembly Capability

We have a wealth of experience handling all types of BGAs, including DSBGA and other Complex Components, from micro BGAs (2mmX3mm) to large size BGAs (45 mm); from ceramic BGAs to plastic BGAs. We are capable of placing minimum 0.4 mm pitch BGAs on your PCB.
Advantages of full turnkey pcb assembly
Take less time in PCB assembly
Fabrication depends on the three stages including PCB prototype, PCB fabrication, and PCB assembly which are primary in manufacturing the printed circuit boards. Previously PCB manufacturing was a complicated task, where manufacturers sometimes face a lot of issues. But with the help of technology, the process is so smooth, which reduces the manufacturing time by half.
Complete turnkey PCB assembly is a fast solution for companies that need an effective form of electronic assembly. When the PCB turnkey Assembly was introduced, it reduced the amount of time and provided overseas solutions to the clients that made the PCB assembly three times faster. With our complete turnkey services, get the best printed circuit boards in minimal time!
Cost-effective PCB assembly
Turnkey PCB assemblies have given several ways of reducing the cost in manufacturing. You can get the finest printed circuit board delivered without any trouble that can take place during the procurement process. The best turnkey PCB assembly experts can prepare the printed circuit board with all its components and reduce manufacturing costs.
Why Partner With Hemeixinpcb for Full Turnkey PCB Assembly Services?

With a single source approach, we can take any complex project, and turn it around in a short lead time, whilst not compromising on the quality. Being a leading form of electronic assembly, turnkey PCB assembly services bring several benefits to the customers as follow.
Our full turnkey PCB assembly is a highly-efficient and fast form of electronic assembly. You don't need to worry about managing multiple vendors as we take care of the entire fabrication.
With our full turnkey PCB assembly services, you can build and refine prototypes faster, easier, and cost-effectively.
We are all equipped to handle (through-hole, surface mount, mixed) small batch of boards or full production runs.
We have verified supply chain networks to support the entire process of turnkey assembly. With end-to-end solutions from a single provider, you can gain significant cost savings, too.
We have a team of highly qualified staff who are experienced in working on turn-key circuit board assembly. They not only help meet your expectation in terms of quality, but also complete your projects faster.
For whichever PCB assembly you require, HemeixinPCB has you covered. We understand that a quick turnaround is integral to any project's success, which is why we don't just assure a premium-quality product and superior service, but we also ensure a speedy assembly – that's our promise to you. 
At HemeixinPCB, we understand the importance of having quick turnarounds for your printed circuit board assembly. We are specialists at providing optimized turnkey services—all you need to do is provide the documentation and we'll take care of the rest.
As an expert PCB assembly manufacturer, HemeixinPCB also provides both rigid and flex PCB services. We will handle your turnkey specification with exacting detail, including ordering various components you require, assembling the circuit board, and inspecting the quality to ensure your satisfaction every step of the way.
It is easy to make circuit board assembly an overly-complex process involving multiple parties and vendors. We at HemeixinPCB take care your PCB assembly needs, including sourcing materials from third parties to ensure that you receive a premium product that meets your specification. Our relationship with our suppliers is well established, so you can be sure to receive reliable and fast turnarounds.
We have a rich pool of experience regarding PCB prototype assembly, so you can trust us to deliver the highest quality assembly. You can rest assured that we will take care of all the details needed to create your prototype in the quantities you require, so that you can focus on your business.
We understand that the trick to providing reliable, fast, and low-price services when it comes to PCB prototype assembly is to have control of the whole product lifecycle. This allows us to process through orders in a more streamlined and efficient manner, ultimately benefitting you, your business, and your product.
If your product requires component-rich designs, our surface mount PCB assembly is the way to go. It is lower cost, faster, and doesn't require the drilling, unlike through-hole assembly.
Look no further if you're searching for professional and high-quality surface mount PCB assembly. We provide surface mount soldering and through-hole soldering at low costs.