Multilayer Flex PCB
---
In response to market requirements, Hemeixinpcb also offers production of its core HDI PCB technology in combination with flexible PCBs. To make this possible, Hemeixinpcb can offer rigid-flex and flexible PCBs and HDIs for high-reliability applications, with features down to 25 µm and flexible pcb dielectric core down to 25 µm. With the revolution in portable communications' products over the last decade, flex PCB manufacturing has become a preferred design solution for both complex, three-dimensional product assembly and advanced component surface mounting demands.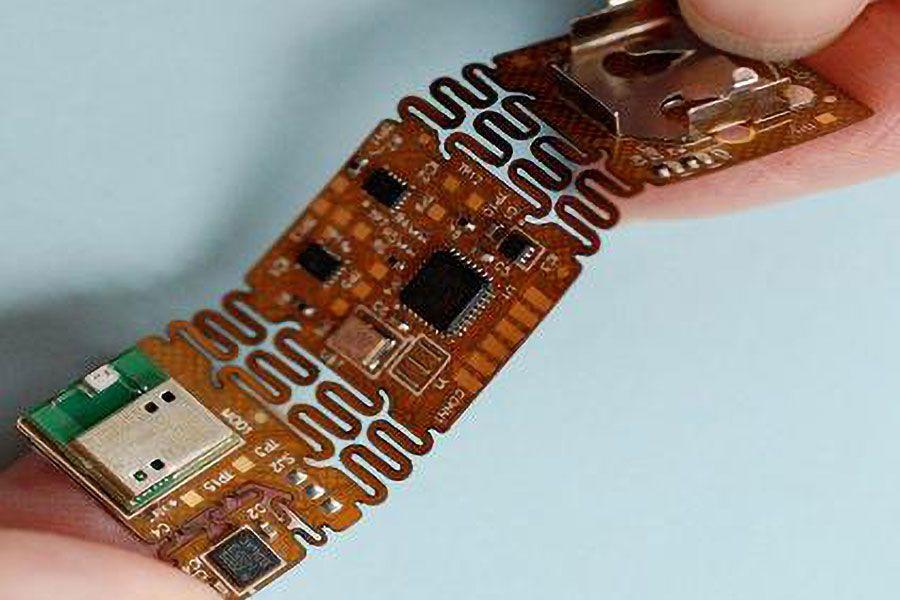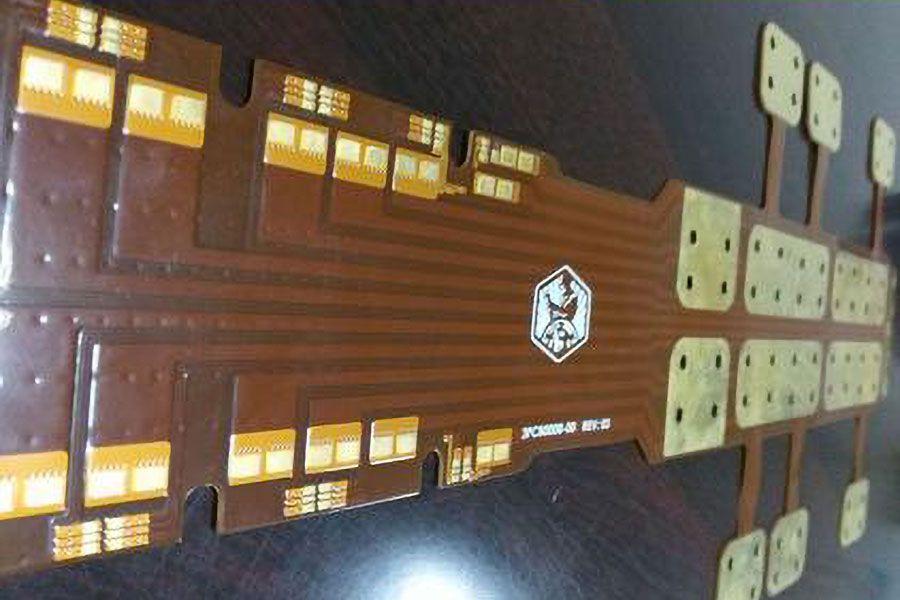 We offer multi-layer flex PCB including:
Multilayer circuitry-from 3 to 16+ layers
HDI flexible PCB
AP – pyralux Dupont
FELIOS PANASONIC
TK- Flex PTFE (DUPONT)
No flow prepregs (GF, GI, acrylic)
Adhesive-based and adhesiveless constructions
Surface finishes include anti-tarnish, immersion silver,tin, solder, electroplated nickel/gold, and ENIG
Film stiffeners/ Polyimide Stiffeners
EMI /RFI shielding
Stainless steel stiffeners
Aluminum Stiffeners
Controlled impedance
No MOQ/MOV prototype
Large format flexible circuit
Ultra long flexible pcb board
Heavy copper flex pcb copper weight up to 1O OZ
Sculptured flex circuits
Heater flex circuits
Differential copper flexible PCB
Flexible circuit assembly
What is Flex PCB?
Flexible printed circuits, also known as flex circuits, are sometimes regarded as a printed circuit board (PCB) that can bend, when in reality there are significant differences between PCB's and flex circuits when it comes to design, fabrication and functionality. One common mistake that designers make is to design a flexible circuit using the same rules as a PCB. Flex circuits require a unique set-up and have their own set of design rules that the Hemeixin team has termed "flex-izing" and have worked hard to perfect over the last many years.
Flexible PCB, which also called Flex PCB, Flexible circuit board or flex circuit, it consists of PI base material, adhesive layer, copper layer, coverlay and sometimes with stiffeners. Flexible PCBs are now being used widely to replace traditional FR4 PCB in various different applications due to the benefits from flex PCB specially. Although more expensive than a normal rigid PCB, the right design in the right application could save weight and time in assembly, coupled with the reliability which makes flexible circuit board a worthwhile consideration.
A flexible printed circuit consists of a metallic layer of traces, usually copper, bonded to a dielectric layer, usually polyimide. Thickness of the metal layer can be very thin (<.0001″) to very thick (> .010″) and the dielectric thickness can vary from .0005″ to .010″. Often an adhesive is used to bond the metal to the substrate, but other types of bonding such as vapor deposition can be used to attach the metal.
How to calculate your flex pcb bend radius?
Because copper tends to readily oxidize, the exposed surfaces are often covered with a protective layer, gold or solder are the two most common materials because of their conductivity and environmental durability. For non-contact areas a dielectric material is used to protect the circuitry from oxidation or electrical shorting.
The number of material combinations that could go into a flexible printed circuit are nearly endless; current, capacitance, chemical and mechanical resistance, temperature extremes and type of flexing are just some of the criteria that impacts the material selections that best meet the functional needs. An experienced All Flex design engineer takes the critical requirements into consideration when designing a circuit to meet your needs.
Flexible printed circuit boards (FPC) has become a common component of electronic products due to its lightness and flexibility performance. It is widely used in smart terminal, wearable electronics, consumer, automotive, industrial and medical fields. The miniaturization and integrated function of electronics product development is driving FPC to fine line and multilayer design.
What is Multilayer flex PCB
This type of flexible printed wiring boards are multilayered (with three or more conductor layers) and require plated-through holes. We could use through vias, buried vias and blind vias.
A multi layer flex circuit combine several single-sided or double-sided circuits with complex interconnections, shielding and/or surface mounted technologies in a multi layer design. The multi layers may or may not be continuously laminated together throughout the production process. If your design needs require maximum flexibility, continuous lamination may not be appropriate. Multi layer circuits are an effective solution when confronted with design challenges such as: unavoidable crossovers, specific impedance requirements, elimination of crosstalk, additional shielding and high component density. You can also link here to learn more about flex pcb bending radius. 
Benefits to Flex PCB including:
Assembly Error Reduction
Decreased Assembly Time and Costs
Design Freedom
Flexibility during Installation
High Density Applications
Improved Airflow
Increased Heat Dissipation
Increased System Reliability
Point-to-Point Wire Replacement
Reliability and Durability
Repeatable Routings
Simplified Circuit Geometry
Package Size and Weight Reduction
Flex PCB Static Application
An application where flexible circuits are flexed only to install the circuit and fit it into its application (also known as flex-to-fit or flex-to-install). A static application will typically be made using the less expensive Electro Deposited (ED) copper.
Flex PCB Dynamic Flexing Applications
A situation where the flexible circuit itself is dynamically (repeatedly) flexed during the actual use of the final product. Common examples include flip-type cell phones, laptops, printer heads and robotic arms. A dynamic application will require the use of Rolled Annealed (RA) copper.
High Density Flex PCB Applications
Flexible circuits allow for minutely narrow lines giving way to high density device population. Denser device populations and lighter conductors can be designed into a product, freeing space for additional product features.
With a large number of investments on the facilities of flexible printed circuit board and continuously innovating the flexible circuit board manufacturing technology, Hemeixin is able to manufacture flexible PCBs with a great variety of technologies, from simple single sided flex PCB, double sided flex PCB to complex multilayer flexible PCB, Rigid flex pcb and support prototype FPC with laser cutting & flying probe test to mass production with toolings.
Multilayer flex PCB bookbinding
Circuit bookbinding is one of the best practices employed by Hemeixin engineers for creating stacked PCBs. For flex PCBs, we offered a 12 layer flex PCB board with bookbinding. An additional small length is added to the circuit, making it move in an outward direction from the bend radius. There are copper traces placed at right angles to the bend. This helps restrict the circuit bend in one direction.
The length to be added depends on total number of layers in the PCB, as well as the tightness of the bend. The advantage of circuit bookbinding is that it removes a great amount of tension from the various circuit layers during the bending process. The method also helps prevent buckling of the circuits at the exact bend radius.
The bookbinded PCBs can easily meet the tight tolerance requirements in comparison to bonded PCBs. This is why this 12 layer flex PCB is a perfect choice for applications where stricter tolerances are required. Its polyamide construction delivers immense strength and flexibility. This flexi PCB can easily perform 180° bends. Also, the construction helps prevent buckling of inner layers, which often occurs in a long term use. This flexibility also helps reduce stress on the internal components. This 12 layer flex PCB board has better shelf life than a 12 layer bonded circuit board. The immersion gold plating offers low contact resistance, good wetting, as well as excellent shelf life. We can provide the 12 layer flex PCB board with book binding in width 4/4 mil, with minimum finish thickness 0.15 mm flex and maximum 1.6 mm.
10 Layer Flex PCB Board Bonded Together
At Hemeixin, we build multilayered flex PCBs for various industrial clients. These circuit boards can be employed for various applications from simple to complex. A flexible circuit board comprises a comprehensive array of conductors, which are bonded together on a thin dielectric film. Among various multilayered flex PCBs, the 10 layers flex PCB boards are the most popular. These Flexible circuit boards are equipped with copper foils and prepeg glass cloth sheets on the outer level. These prepeg glass cloth sheets offer various benefits to the PCB. The PCB layers are created such that they interchange between prepeg, and pretreated cores.
Advantages of Prepeg in 10 Layers flex PCB Boards
The following advantages of prepeg in flex PCB boards contribute to their popularity:
The prepeg contains 35% resin, which makes it ideal for curing.
The prepeg requires less curing time. After the heat curing cycle is completed, the part is ready for a service. Unlike the general prepeg, one don't have to wait for 48 hours to allow a complete curing.
Prepreg glass cloths are generally handled at room temperature, which helps control the pace of resin set up easily.
The prepeg cloth lends mechanical support, which protects the circuit film, and components from damage.
The prepeg enables to keep certain areas of flexible circuit board stable and flat.
Steps Involved in Bonding PCB Layers
The layers are bonded together using various high quality presses available at our facility.
First, the 10 layer stack is placed under a press.
The baseplates are pinned and stacked together.
In the next step, the PCB is placed in a bonding press, which employs pressure and heat to bond the layers.
The resin in the prepeg is cured by heat, and different layers are bonded by the pressure.
Flexible printed circuit boards comprise components and printed board circuitry made of flexible materials. These circuit boards are also referred to as flexible circuits, flexible PCBs, flex circuits, flex circuit boards, and flexible printed circuits. A flex circuit board comprises a metallic layer of traces that are bonded to a layer of dielectric. The metallic layers are normally made of copper, and their thickness may vary from 0.0001ʺ to 0.010 ʺ. The dielectric is normally made of polyester or polyimide, and their thickness may vary from 0.0005ʺ to .010ʺ. The metal is bonded to the substrate using an adhesive.
Being one of the leading flex PCB manufacturers, we can provide you flexible circuits in a wide range of specifications and capabilities.
Being a trusted flexible printed circuit board manufacturer with a vast industry experience, we specialize in rigid and flexible circuit boards. We have a team of experienced professionals who have in-depth knowledge and understanding of various technologies and trends. They work with clients to understand their challenges and business requirements. The different types of flexible circuit boards that we provide are strong enough to survive unfavorable environments, and assure a high ROI. A well-equipped facility and a team of experienced professionals help us assure the quickest turnaround times in the industry. Do you wish to know more about flexible PCBs or other types of circuit boards that we manufacture? Please get in touch with our professionals today.