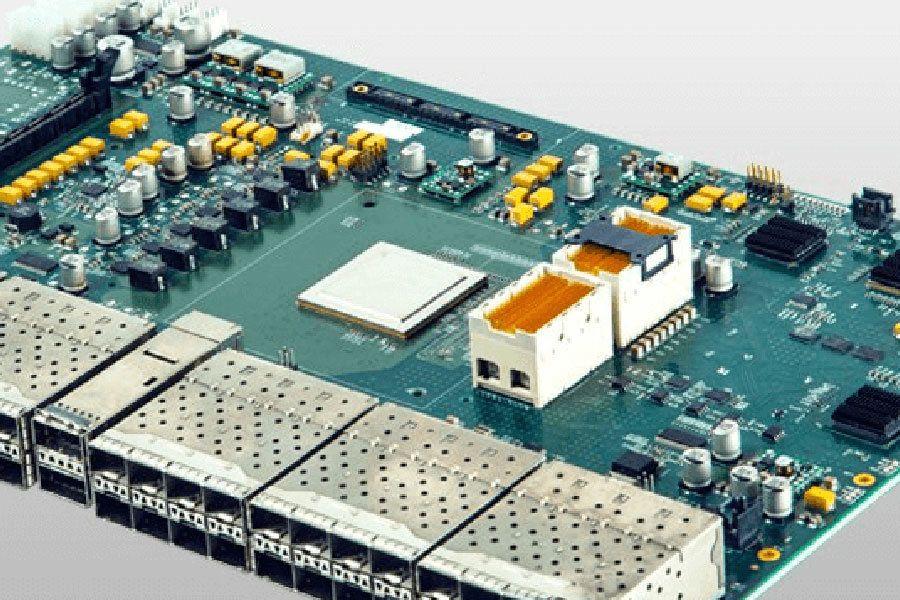 Circuit Board Assembly
Full PCB assembly service contract manufacturer Contract manufacturing of prototype PCB assembly. Fully automated SMT lines with BGA & Micro-BGA capabilities, placements down to 0201 prototype PCB assembly. Both RoHS & led production lines available for volume production. In-house X-Ray performed on all BGA placements, automated optical inspection (AOI) utilized for all component placements. Dedicated, quick turn, 24-hour prototype PCB assembly line for new product Introduction. Multiple in-circuit test stations, flying probe & functional testing. Engineering services for DFM/DFT. Material bonding, EMRP, In-house distribution store.
Capable of fabricating prototype PCB assembly and medium to large series of flexible prototype PCB assembly, rigid-flexible prototype PCB assembly and rigid multilayer PCBs and MCM-L. Prototype PCB assembly Services include consulting, evaluation, design analysis, special delivery, and after-sales services.
ISO 9001:2000 certified prototype PCB assembly services. Prototype PCB assembly services include single & double-sided prototype PCB assembly, multi-layer prototype PCB assembly up to 20 layers using ball grid array, micro ball grid array & surface mount technology, etching & silk-screening, drilling tolerance up to plus /- 0.002 in. & plating tolerance up to plus/minus 0.004 in., electroless gold plating, testing & controlled impedance measurement. Prototype PCB assembly includes IPC-A-600 (commercial industrial-military) & U.L. standard.