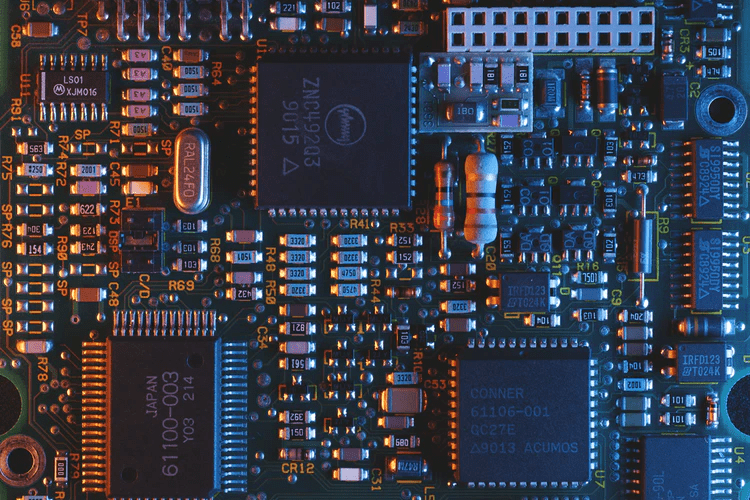 Rigid-Flex Circuits Resources and Technologies
A rigid-flex circuit gives you a one-of-a-kind tool for bringing your original manufacturing ideas to the market and distinguishing your products from the competition. Furthermore, rigid-flex PCBs allow you to construct your circuitry to fit the equipment instead of creating the device to accommodate the circuit.
What Are Rigid-Flex Circuits?
A rigid-flex circuit uses both flexible and rigid board technologies to facilitate the function or application of an electronic device. Based on the complexity of the application, many rigid-flex boards have several layers of flexible circuit substrates linked to one or more rigid boards internally or externally. Flexible substrates are made to be in a state of constant flex and are frequently bent into a flexible curve during production or assembly.
Rigid-flex designs are more difficult to create than traditional rigid board layouts since they are created in 3D space, which allows for higher spatial efficiency. Manufacturers can bend, roll, and twist the pliable board substrates to obtain the required design for the eventual application's container by engineering it in three dimensions.
Rigid-Flex PCB Resources
Base materials, such as polyimide or copper foils, coverlay materials, like liquid photo imageable or polyimide, and stiffener materials are all necessary for rigid-flex PCBs. Regularly stocked flexible materials might assist in bringing down costs if you have diversity in resources.
Flex liquid photo imageable coverlay, which can form very compact pad holes, will be better adapted for certain applications. A film-based polyimide coverlay substance should be used if the circuit demands dynamic flexing. Based on the pad size, drilled or laser cut apertures could be used in film-based pads.
The most basic stiffener is FR4 epoxy-impregnated fiberglass, which can be put as a laminating agent across the flexible region. By piling additional rigidized polyimide layers to achieve an increased localized thickness, a rigidized polyimide layer may be utilized to add stiffness to a section. When finishing with a ZIF connector, a polyimide stiffener is typically utilized to construct to the required thickness. FR4, Metals, and polyimide are among the material alternatives for connector stiffeners, which are thermally joined with a flex adhesive or pressure-sensitive sealant.
Technologies Used in the Fabrication Process
With the expansion of technology and the progress of commercial products, rigid-flex PCB fabrication technology continues to evolve. When it comes to flex-rigid PCB core fabrication technology, window fabrication is without a doubt at the top of the list.
This section covers the fundamentals of flex-rigid PCB manufacturing technology and how different approaches operate for various types of rigid-flex circuits. All of the strategies can be used in tandem to help flex-rigid PCBs achieve exceptional performance and reliability.
Window Fabrication
The window opening fabrication method is when the rigid-flex circuit with a core structure uses mold punching or mechanical milling to reduce rigid core in the flex regions and no-flow prepeg. Thus, a flex-rigid PCB can be obtained through lamination.
Mold punching is more suited to high-volume production, whereas mechanical milling is better suited to mid-to low-volume production.
Copper Foil Etching Method
The copper foil etching process is a technique in which a rigid-flex PCB with a copper foil construction uses solutions to create a window at the flexible region that can be accessed. The incorporation of a special lamination layout structure focused on various CTE (coefficient of thermal expansion) for various materials causes external copper foil on PCB to obtain uniform tensile stress all through lamination. This overcomes some issues such as copper foil wrinkles and degradation, bad PP adhesive filling, and poor board surface flatness.
Negative etching is done when the copper-plated board has been finished, and the copper foil at the flexible portion has been etched away, leaving the flexible board uncovered.
Filling Method
The filling method describes the process of placing fillers at the window of a rigid-flex circuit and blind milling away the fillers and surface section. When the stack-up process takes place, the filler is put into the hollow window and should meet a few requirements. These include its CTE being similar to or less than that of the substrate element, and its figure must be the same as a window with good stability. The filler should also be the same thickness as the filling.
Mechanical milling is used to create the window in the detached position of the flex-rigid PCB, while mechanical depth control is used to fabricate the window in the connected configuration. The flexible area will be uncovered as the filler is removed.
Positive and Negative Depth Control Method
The procedure of manufacturing a blind groove on the rigid board next to the flex board is referred to as the positive and negative depth control method. After stacking and laminating, a mechanical depth control approach is employed in conjunction with a blind groove in the molding process. The stiff board would then be removed from the window location, exposing the flexible section.
To avoid milling harming flexible board, the depth of stiff blind grooves is typically determined to be in the limit of 1/3 to 2/3 that of rigid core motherboard, and it should not surpass the range of realistic mechanical depth control capacity. The following approaches can be used to create a blind groove:
Laser cutting creates a blind groove. UV laser cutting equipment is used to cut the blind groove.
Blind groove milling via mechanical means. A digitally controlled milling machine is used to create the blind groove.
Blind groove with a V-cut. V-cut blind grooves are created with a V-cut machine.
X-ray reveals a blind groove. Blind grooves in interconnected holes are created using carbon dioxide x-ray equipment.
Concluding Thoughts
Reduced weight, storage, longevity, and reliability are all advantages of rigid-flex circuit technology. Today's tiny, lightweight electronic devices are best integrated with rigid-flex technology; yet, creating good rigid-flex PCB designs can present numerous obstacles.
Rigid-flex PCB design specifications necessitate knowledge and experience. If you select a manufacturer, make sure they offer personalized customer care as well as a choice of design and layup options. Please do not hesitate to contact us for an estimate on your rigid-flex circuit design!