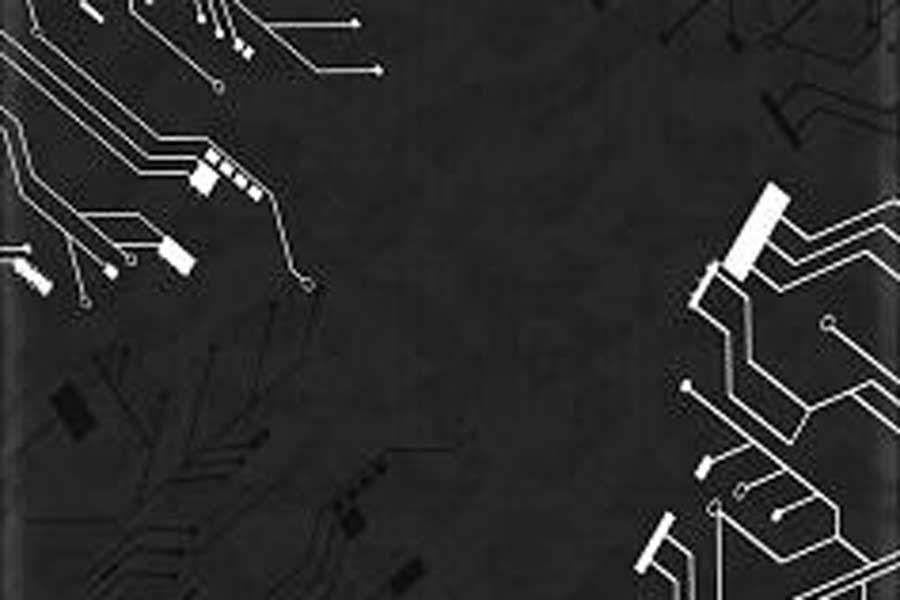 Reduce Your PCB Costs with HDI Rigid Flex PCB
As the requirement for miniaturization in electronic devices is increasing, the need for more compact and complex circuits is increasing as well. This need caused conventional PCBs to evolve. First came Flex PCBs which allowed three-dimensional designs and permitted much more compact devices. Rigid-Flex PCB technology improved upon this by increasing the reliability and durability of a simple Flex PCB.
HDI technology allows for a much higher wiring density per unit area. Thus, it allows more components to be mounted on the PCB, and reduce the layers required by a conventional multilayer PCB design. In the beginning, and even now, HDI costs more than a conventional PCB in some cases. But for the most part, an HDI PCB, especially a Rigid-Flex HDI PCB, will cost much lesser than a conventional multilayer PCB.
Cost-Effective HDI Rigid-Flex PCB
To understand how you can reduce your PCB cost by using HDI Rigid-Flex, it is better to see the cost benefits of Rigid-Flex and HDI separately. It is important to understand that as a technology, HDI is far superior to conventional PCB by default. If you can cut costs with it as well, that's just icing on the cake.
Reducing Cost with Rigid-Flex PCB
A Rigid-Flex PCB allows you to save cost compared to a conventional Rigid or Plain Flex PCB because:
The design would be compact. A Rigid-Flex will always be smaller than a Rigid PCB. Instead of multiple boards interconnected with wires and connectors, you will have multiple Rigid PCBs connected via Flex PCBs. The removal of connectors from each rigid PCB will reduce its size.
The additional cost of wires and connectors will be eliminated. Therefore the Bill of Materials will be lesser for a four-layer Rigid-Flex, rather than four layers of Rigid PCBs connected through wires and connectors. Bear in mind that this is the cost of multiple units (about a hundred or more). A single Rigid-Flex might cost more than a single Rigid PCB unit.
Rigid-Flex reduces cost by reducing overall assembly costs as well as easing the test complexity.
Absence of joints and connections i.e. potential failure points reduce the service cost of the PCB while increasing the life cycle.
Traditionally, PCB manufacturers and design tools were unable to accommodate a pure Rigid Flex design. Engineers had to design their 3D Rigid-Flex in 2D components. Keeping in mind the Rigid-Flex PCB manufacturing limitations, separately documenting Rigid and Flex areas, and taking care not place any vias around the Rigid and Flex connectivity points. This added to the design cost and manufacturing complexity. Now, updated design tools and manufacturing capabilities are eliminating these problems.
To ensure the best and most cost-effective products, Rigid-Flex PCB manufacturers and designers need to work in close coordination. In other words, the designer should develop their circuit keeping the manufacturing capabilities, limitations and cost in mind. Dimensional control, types & numbers of microvias, adhesion, BGA, minimum trace width, and the number of layers are just some of the things the designer should be careful of.
With careful design, using the right tools and understanding manufacturing capabilities, a Rigid Flex will help reduce the cost of your PCB.
Reducing Cost with HDI PCB
While HDI PCB does seem costly than a traditional PCB, in a lot of cases, it helps reduce the cost of your PCB. Some ways you can reduce your PCB cost with HDI are:
An HDI significantly reduces the size of the PCB, simply by reducing the size top to bottom layer connectivity. If you connect the two outer layers using a combination of blind and buried microvias instead of one PTH via, you can reduce the size of your PCB by significant proportions.
An HDI reduces the number of layers required by a multilayer PCB. For example, you have a circuit requirement of 400 separate pin connection, BGA pitch of 0.8 mm and 4 mil trace width. If you were to design a traditional PCB with PTH, you will need at least seven signal layers. With HDI, you will only need three.
For an HDI, your stack up should only be as complex as necessary. If your circuit design allows for IPC type 1 stack up without modifying the size, don't go for a type 3 which will cost you significantly more.
Use staggered microvias whenever the design permits. Stacked microvias tend to cost more because the inner layer microvias in stacked configuration need to be filled at additional cost.
You can reduce the cost of sequential pressing by instilling a buried microvia from the first inner layer to the last inner layer, especially for HDIs with 8 or more layers.
Though the laser drill costs much more to acquire, the drilling cost of the microvias doesn't increase that much with laser drilling. But with mechanical drilling, the drilling cost increase just as the number of vias increase. Laser drilling is faster and doesn't incur any additional tooling cost on the fabricator.
An aspect where HDI costs more than conventional PCB is buried microvia filling, which is either done with copper or resin.
For high frequency and high-speed circuit requirements, and HDI costs much lower than a conventional PCB. In a conventional PCB, expensive high-frequency material is used to counter the signal distortion produced by PTHs when the signal frequency is in gigahertz.
In HDIs, effective use of microvias can have significant cost benefits. Replacing a PTH with microvias allows more traces between microvias capture pads.  This process can ease BGA breakout.
For a lower aspect ratio for lower cost, the use of HDI microvias instead of PTH can reduce the number of layers, automatically adjusting the aspect ratio.
In HDI, a Z-interconnect structure allows the outer layers to be broken into subassemblies, fabricated separately and then connected to the core structure by conductive paste. This can reduce the cost by reducing lamination steps.
Conclusion
The separate cost benefits of HDI and Rigid-Flex are apparent enough. A combination of both can significantly reduce PCB costs, especially in mass production. The HDI technology is improving day by day, and even the few costly remnants of the process of fabricating an HDI will be gone soon. And you will be able to significantly reduce the cost of your circuit by using an HDI Rigid-Flex PCB.