How Flex PCBs and Wearable Tech are Changing the World of Medicine
Medicine is just one of the domains that technology has revolutionized. Only a few years ago, nobody could have imagined how the healthcare sector would progress by leaps and bounds with the integration of simple solutions. The world of medicine owes the central portion of its success to wearable technology and flex circuit boards.
Let's see how flex PCBs and wearable technology have brought this change.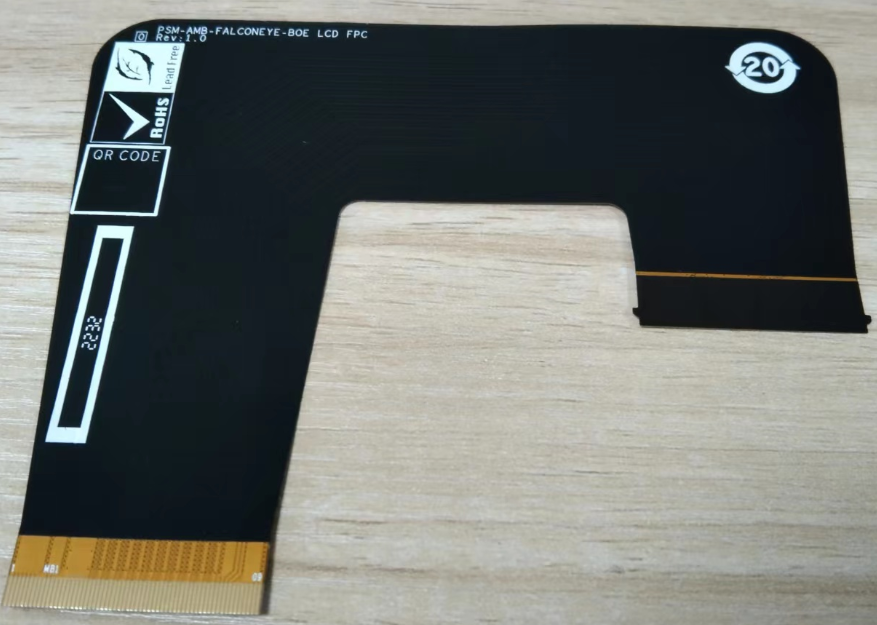 What Is Flex PCB?
Flex PCB refers to printed circuit board technology that utilizes circuits that can be bent, flexed, looped, or changed to any number of shapes. As a result, the flex PCB can fit inside compact spaces, allowing appliance manufacturers to maximize spatial utility.
Consequently, flex circuit board technology has revolutionized the consumer electronics industry, allowing for the rapid downsizing of equipment. Wearable technology is rapidly evolving due to designers using flex circuit boards instead of traditional circuit boards, which are rigid and cannot be bent.
As a result, it can be established that flexible printed circuit boards are the seeds of evolution that have allowed wearable tech to change the medical world drastically.
Advantages of Flex PCB in Wearable Technology
As stated above, flex circuit boards have mechanical superiority over their traditional counterparts and numerous medical applications. Their unique features allow flexible circuit boards to:
Be bent into complex 3-dimensional shapes and integrated with multiple connectors.
Allow engineers to mount multiple electrical components, such as cameras, batteries, and microphones, on them while keeping the device compact and lightweight.
Eliminate the need for external connectors.
Be utilized in medicinal drug delivery systems.
Advances in flex PCB technology have allowed for the creation of wearable technology that monitors and measures essential health vitals and circulatory and respiratory data sent directly to the wearer's doctor for analysis.
As a result, flex PCB technology is perfect for wearable technology and has enabled it to revolutionize the healthcare sector.
Flex PCB Applications in Healthcare
Wearable tech is just one domain under the realm of flexible circuit boards. In this healthcare industry, they can be used in various applications, such as:
Monitoring Devices: portable monitoring devices utilize flex PCB to measure and monitor vitals like blood pressure, heart rate, blood sugar level, and core body temperature.
Implants: flex PCB can be used to create compact and lightweight devices, such as sensors, that could be implanted into the human body. Currently, much research is being conducted in that regard under the sphere of human augmentation and AI in biotechnology.
Diagnostics: diagnostic equipment like CT scan machines, MRIs, and ultrasound scanners use flex PCB technology.
Medical Wearables: flexible printed circuit boards manufacture wearables like heart-rate devices and activity trackers.
Hearing-Assistance Devices: flex circuit boards allow engineers to mount numerous components in a compact hearing-assist device that the user can wear.
Wearable Tech in Healthcare
Although the name might sound confusing to some, wearable technology refers to electronic devices worn by users. The Apple Watch you wear, or the Nike Fuel Band, are also examples of wearable tech. Similarly, wearable medical devices like fitness trackers also come under the same sphere and allow healthcare practitioners to collect health data and implement interventions accordingly.
The technology has uses in mental health management, disease management, effective data management, and recording keeping and has several essential benefits in disease prevention and health maintenance.
How Is It Changing the Medical World?
According to a recent report by the Association of American Medical Colleges, we can expect an alarming shortage of nurses and physicians by 2034, and the projected numbers show a shortage of more than 40,000 professionals.
As the number of healthcare practitioners per group of patients continues to decline, healthcare costs will rapidly increase and cause social disparities. However, wearable technology can help bridge the gap and allow doctors and nurses to keep a check on multiple patients with the click of a button.
Utilizing flex circuit boards in wearable technology allows for the production of devices that monitor a patient's daily physiological, neurological, behavioral, and biochemical changes. In fact, the use of modern sensors and indicators drastically improves the processing speeds of these devices, allowing them to far exceed what doctors can accomplish on their own.
To drive this point home, consider the report by HIMSS indicating that most medical professionals prefer wearable tech to monitor patient vitals, track medication cycles, and observe health conditions.
Similarly, wearable tech can help healthcare professionals, such as those in administrative roles, conduct better record-keeping and data management. In fact, the technology has evolved from being a single-point solution and enables biometric capabilities that allow one to retrieve layered data of varied information that is impossible to measure directly. Examples include respiratory saturation, blood oxygen levels, stress levels, sleep cycles, and chronic illness therapeutics.
Additionally, wearable technology also facilitates doctors in detecting and identifying physiological anomalies caused by conditions like COVID-19, enabling faster healthcare provision and treatment of patients. According to an old report by Business Wire, 35% of companies, from a sample size of 8000 employers, were utilizing wearable technology in wellness programs back in 2017!
Conclusion
Flex circuit boards and wearable technology are drastically improving the international healthcare landscape from effective record-keeping and data management to early detection of chronic illnesses, acute diseases and conditions, and injuries.
Hemeixin Electronics is the world's leading manufacturer of printed circuit boards. They are dedicated to facilitating engineers and their device designs by providing custom-built flex and rigid-flex PCBs with more variations than you can count! Visit website today and get a quote in minutes!